During the meeting in the Kremlin with the winners and prize-winners of the Summer Olympic Games in Rio, Russian President Vladimir Putin not only congratulated the athletes who won awards, but also expressed his gratitude to all Russian athletes who performed under the flag of Russia, despite some pressure from the outside. The Russian president also touched on the topic of the ban on the part of the IPC for Russian Paralympic athletes to perform in Rio.
According to Vladimir Putin, Russia is organizing its own competitions for Paralympians in connection with their non-admission to Rio de Janeiro.
Vladimir Putin (quote "
Kremlin.ru
"):
I want to say to our Paralympians: we, of course, will support you and specially organize competitions where you can show all your skills, and the encouragement for winners and prize-winners will be the same as it would be at the end of the Paralympic Games.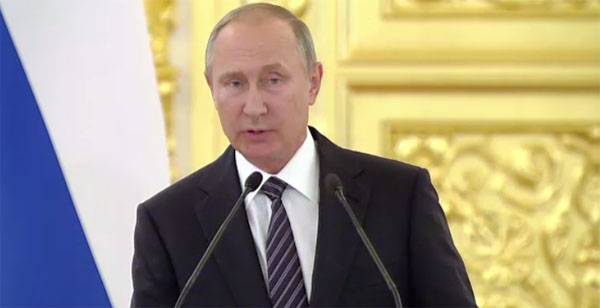 President added:
The decision to disqualify our Paralympians is outside the law, outside of morality and outside of humanity. It is simply cynical to recoup, disrupt the malice on those for whom sport has become the meaning of life, on those who, by their example, give hope, faith in their strength to millions of people with disabilities.
Recall that 23 August Sports Arbitration rejected the claim of the Russian Paralympic Committee to suspend its membership in the IPC. This decision was final in removing our Paralympians from the Olympics. At the same time, so far, the IPC has not demonstrated a single confirmed fact that the Russian Paralympians systematically took the forbidden medications.