It is becoming aware of the increasing scale of the Turkish military invasion of Syria. Recall that the first stage of the Turkish operation, declared as an operation against the militants of the IG (prohibited in Russia), began with the bombing of the city of Jerablus in the north of the province of Aleppo. At the same time, dozens of armored vehicles of the Turkish armed forces crossed the Syrian border.
Today news agency
Rider
publishes information that another nine Turkish have been introduced into Syria
tanks
. Towards the Syrian settlements, Turkish construction machinery is also moving forward, which, as previously stated by representatives of the Syrian Kurds, was already in Syria, equipping a new border line drawn by Ankara arbitrarily in the depths of Syrian territory.
From the messages of the Turkish side:
We use construction equipment to open roads. This technique we need more when moving. We are ready for the same purpose to use armored vehicles.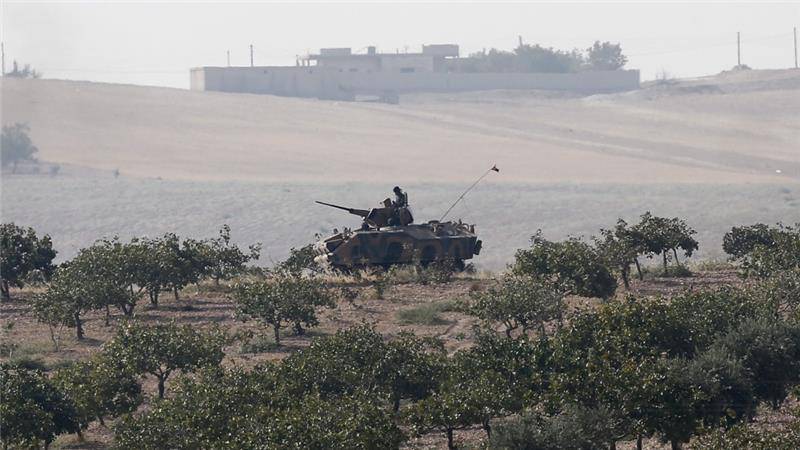 According to the Turkish TV channel Haberturk, at the moment there are about 25 Turkish tanks in Syria.
Visiting Ankara, US Vice President Joe Biden, in an interview with Erdogan, said that the Kurdish militia in Syria had received a message from the United States that it could lose support if it attacked Turkish soldiers in the province of Aleppo. According to Biden, this is an expression of "strategic partnership between Washington and Ankara."