Soldiers involved in the operation to eliminate the outbreak of anthrax in Yamal, fulfilled their mission. The Department of Information and the Press Service of the Ministry of Defense notes that in total in the Yamalo-Nenets Autonomous Okrug there were about three hundred representatives of the RCBZ troops. From the press service of the department (results
Interfax
):
About 300 military personnel of the Central Military District, made a march by rail about 2,5 thousand km from the station "Vladimir-Naka" in the Yamalo-Nenets Autonomous Okrug to "Ekaterinburg-Sorting". In three weeks, chemical protection specialists in Yamal discovered and destroyed, by burning, the remains of 2572 animals that died from a dangerous infection. Local disinfection of bleach from contaminated sites was also carried out, and control samples of the land confirmed the absence of infection in the outbreak.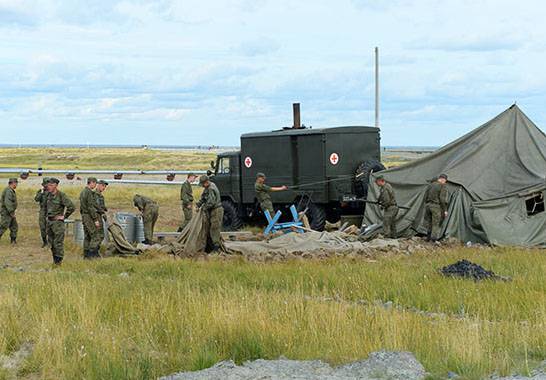 Before going to Yekaterinburg, all the soldiers who participated in the operation on Yamal passed a medical commission, which confirmed the absence of infections among the personnel. The military personnel of the RCBZ troops used special equipment and special suits of enhanced security against infection.
The regional authorities of the Yamal-Nenets Autonomous District awarded servicemen who extinguished the outbreak of anthrax with letters and medals "For the preservation of the Arctic" and "For courage and dedication."