Russia's actions are aimed at undermining the unity of the North Atlantic bloc - the most successful in
stories
combines
RIA News
a statement by the head of the Joint Chiefs of Staff, Joseph Dunford.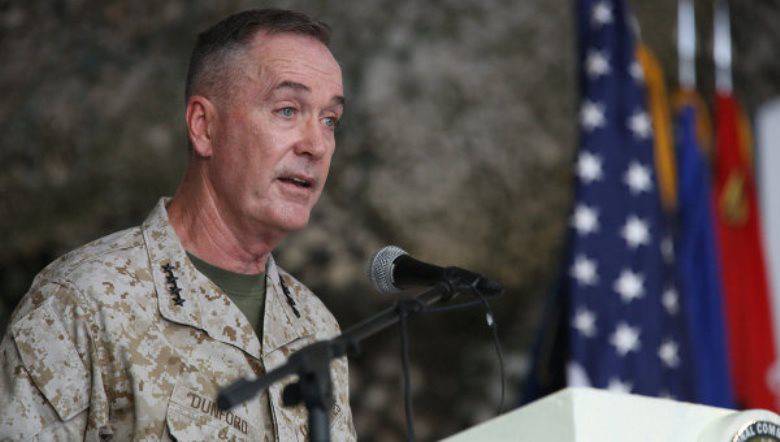 At a meeting with students of the National Defense University in Washington, the general "expressed concerns about Russia's actions in the Crimea, as well as its threats against Georgia and Moldova and the help (to the government) of Syria," the Pentagon's release said.
According to the press service, Dunford described it as an attempt to "undermine the position of the most successful alliance in history - NATO."
"Russia is trying to loosen it,"
he declared.
The general reiterated Washington's position: the main threats to the United States are Russia, China, Iran, the DPRK and terrorism.
Meanwhile, US Vice-President Joseph Biden, while on a visit to Riga, promised to send an additional armored brigade to Europe.
"The US is ready to send an additional armored brigade to Eastern Europe, this is an 4200 soldier," he said, noting that the strengthening of NATO's position in the region "is the most powerful since the end of the cold war."