President Poroshenko expressed concern about the situation of his compatriots in the Russian Federation and urged the Ukrainian diaspora to more actively protect their rights, reports
RIA News
.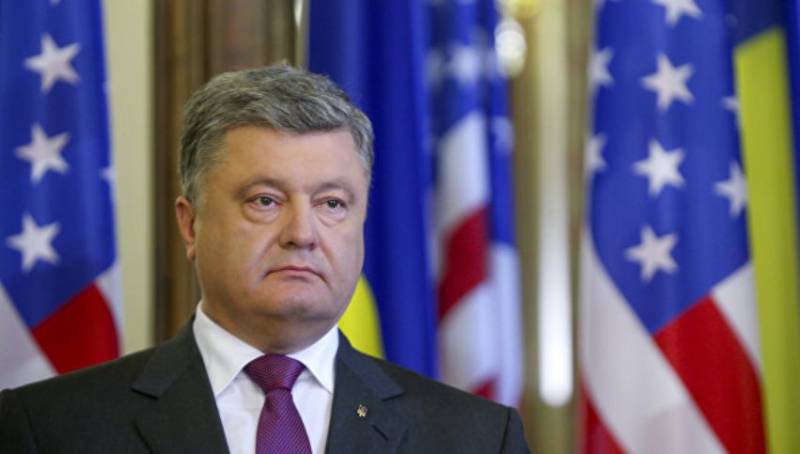 "All global Ukrainians should make efforts to protect the rights of Ukrainians in Russia. There, Ukrainian citizens and Ukrainian public organizations, despite the fact that their members are law-abiding and loyal citizens of the federation, are under considerable pressure from the security forces. A very significant example is the library of Ukrainian literature ",
Poroshenko said at a meeting with representatives of the Ukrainian diaspora.
Recall last fall, Russian law enforcement officers were charged with extremism and embezzlement by Natalia Sharina, director of the library of Ukrainian literature.
Poroshenko also blamed Moscow for not considering Ukrainians as a separate people.
"The main problem is much deeper. Russia is the only country in the world where Ukrainians are almost officially denied the right to ethnic certainty. But how else to understand Putin's statements that Ukrainians and Russians are one people, there is no Ukrainian people. How not to recall the phrase of Stalin: the Ukrainians are the same Russians ",
- he added.
And recently, the President of Ukraine announced that the project "Novorossiya" was buried by Kiev with the help of the Russian-speaking population of Donbass.
"We buried the project" Novorossii ", including due to the fact that the overwhelming majority of our Russian-speaking compatriots said firmly" yes "to a single, independent, conciliar Ukraine. We liberated most of the Donbass and localized the eastern horde in the south-eastern districts of the Donetsk and Luhansk regions ",
- He wrote on Twitter.
"At first we brought down the puppet regime of Yanukovych, and then prevented the plans of the Kremlin to dismember Ukraine. We buried the project "Novorossiya", "Poroshenko added.