An American analyst Mike Kofman, in an interview with The National Interest, suggested how opposition between defensive (Russian air defense systems) and offensive ("invisible airplanes" F-35, F-22) weapons would develop.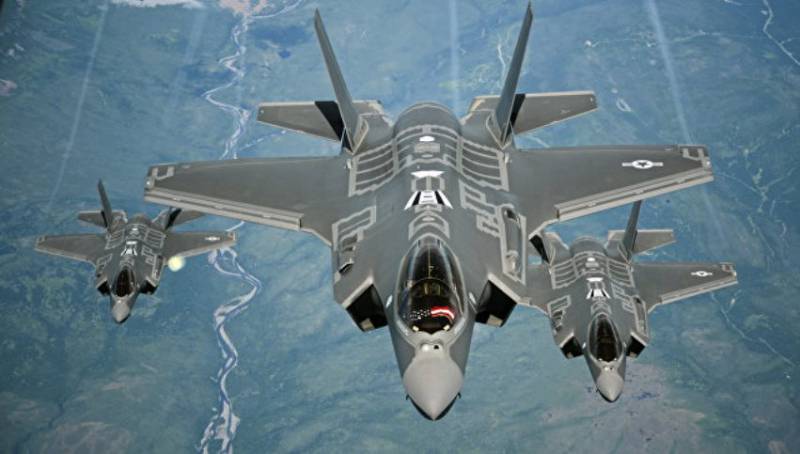 "Russian missiles capable of carrying warheads, advanced radars and systems trying to integrate large data arrays to provide powerful air defense - these are the means that will ultimately contribute to the division of the Western air force into two branches," the analyst quotes
RIA News
.
In his opinion, when such systems fall into the hands of a likely adversary, "in the Western Air Force there will be a division into the front line
Aviation
capable of breaking through the enemy's sophisticated air defense systems, such as "invisible planes," and bombing aircraft such as aircraft that strike at terrorist positions. "
Kofman noted that "stealth technology does not make planes invisible to radar, and Russian air defense systems C-300, C-400 and C-500 can detect subtle planes like the F-22 or F-35, but long-wave radar radar systems have low accuracy and are easy to spot and destroy. " That is, the Russian air defense "cannot yet provide guaranteed detection and destruction of low-profile aircraft," he believes.
Nevertheless, in the Russian Federation are actively working to solve this problem. "A number of technologies are being tested, in particular, a network of radar closely integrated with each other, capable of assessing the position of the same aircraft from different points, is being developed," the analyst said.
"The ability to see the aircraft or its parts is good, but the main thing is to achieve accuracy, which guarantees that the missile hits the target," he stressed.
According to Kofman, the benefits of stealth technology are not so obvious.
"Sooner or later, Moscow will find a solution to the" invisible "problem and the endless cyclical confrontation between offensive and defensive weapons will continue. It's just a matter of time, "he concluded.