Information Agency
TASS
reports that the Ukrainian authorities have announced the need to coordinate the construction of the Nord Stream-2 gas pipeline with them. In particular, such a statement was made by officials of the Antimonopoly Committee of Ukraine (AMCU). From the statement of the AMCU to the participants in the implementation of the gas pipeline, which will stretch from Russia to Germany under the Baltic Sea:
In connection with this, as well as in order to prevent violation of Ukrainian legislation, we suggest that participants of the Nord Stream - 2 project apply to the Antimonopoly Committee of Ukraine with a corresponding statement. If the concerted actions lead or can lead to the prevention, elimination or restriction of competition, then in accordance with Part 5 Art. 10 of the law on the protection of economic competition, such concerted actions are prohibited until the permission of the Antimonopoly Committee of Ukraine is obtained in the prescribed manner.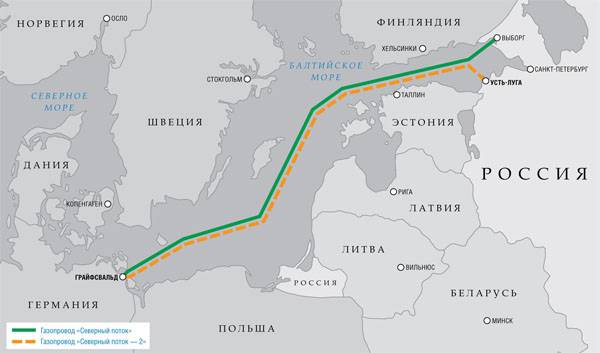 And Ukraine is quickly learning from its overseas sponsors ... Like the United States of America, it is trying to put its national legislation above international legislation. In this case, there is only one question: what does Ukraine have to do with the "Nord Stream-2"? And taking into account the fact that, in addition to the construction of the Nord Stream-2, the implementation of the Turkish Stream may begin soon, Ukraine will completely cease to be involved in the transit of Russian gas, and the antimonopoly committee on this basis would be better off now for example, the monopolies of the oligarch Poroshenko.