Ukraine continues to attempt to question the ousted President Yanukovych during the Maidan coup. It is reported that Yanukovych has already received "several subpoenas from the Prosecutor General of Ukraine." Viktor Yanukovych's lawyer, Vitaly Serdyuk, in an interview with Ukrainskaya Pravda, stated that his client was ready for questioning, but he also set his own conditions.
According to Serdyuk, Yanukovych agrees to be interrogated by the GPU if this interrogation will be conducted simultaneously with those who seized power in February 2014 of the year: Petro Poroshenko, Arseniy Yatsenyuk, Oleksandr Turchynov, Vitali Klitschko, Andriy Parubiy. In other words, the ousted head of Ukraine demands a general confrontation from the country's Prosecutor General's Office.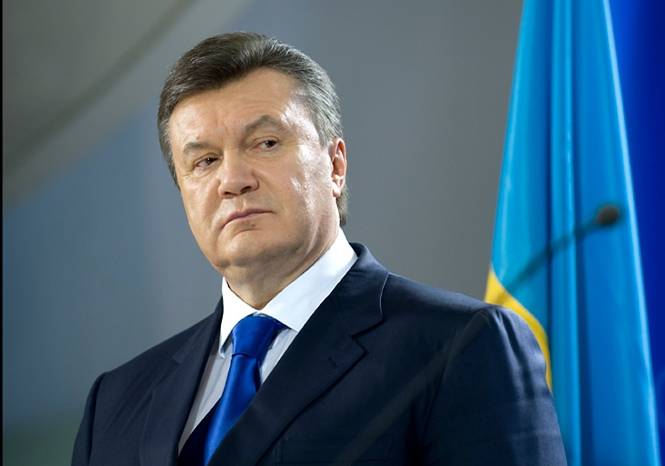 Lawyer of Viktor Yanukovych:
To ensure the publicity of the process, Viktor Yanukovych insists on interrogation in court in accordance with Part X of Art. 1 Code of Criminal Procedure of Ukraine.
For your information:
St.255 UPK Ukraine -
The interrogation of a witness who was injured during a pre-trial investigation at a court hearing.
Item 1 this
Articles
:
In exceptional cases related to the need to obtain evidence from a witness or victim during a pre-trial investigation, if due to the existence of a danger to the life and health of a witness or victim, their serious illness, other circumstances that may make it impossible to interrogate them in court or affect the completeness and accuracy of the testimony, the party to the criminal proceedings has the right to appeal to the investigating judge to interrogate such a witness or victim at a court hearing, including The simultaneous interrogation of two or more persons already questioned. In this case, the interrogation of a witness or a victim is carried out at a court hearing at the location of the court or the stay of a sick witness who has been injured in the presence of the parties to the criminal proceedings in compliance with the rules for conducting interrogations during the trial.

The non-arrival of the party was duly notified of the place and time of the court session, to participate in the interrogation of the person at the request of the opposite party does not prevent such an interrogation at the court session.

An interrogation of a person under this article may also be carried out in the absence of the defense, if at the time of his conduct any person is not informed about the suspicion of this criminal proceeding.
It should be noted that Petro Poroshenko and Arseniy Yatsenyuk, who were previously summoned for interrogation to the Prosecutor General of Ukraine, did not appear on the agenda. Poroshenko said that "he will be ready for interrogation on another day."