The Russian Defense Ministry commented on the "concerns" of the US State Department about the use of the territory of Iran for the departure of aircraft of the Russian Aerospace Forces participating in an operation against militants in Syria. Recall that earlier the representative of the US State Department Mark Toner said that American lawyers will study Russia's actions on the subject of "a possible violation of UN Security Council resolution No. 2231 (2015)."
Comment
Russian Defense Ministry spokesman Major General Igor Konashenkov:
It is not in our rules to give advice to the leadership of the US State Department. However, it is difficult to resist the recommendation to check the availability of logic and knowledge of the fundamental documents of international law by individual representatives of the State Department. And we should start with a test of the UN Security Council resolution number 2231 (2015). It says about the need to obtain permission from the UN Security Council to "sell", "transfer" or "use of" combat aircraft "inside Iran."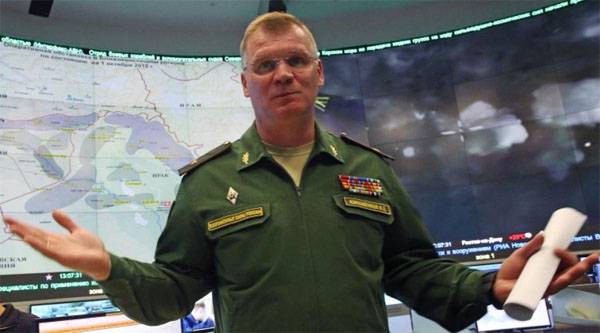 Further, General Konashenkov advised the US Foreign Ministry to work with pencils on contour maps.
Official representative of the Ministry of Defense of the Russian Federation:
In addition, once again would advise the representatives of the State Department to work with pencils on the contour maps and to discover that Syria is a separate sovereign state.
Then General Konashenkov asked (in absentia) US Department of State representative Mark Toner to provide documents that would indicate that the United States has the right to bomb Syria.
Igor Konashenkov:
They would suggest thinking about the answer - is there at least one provision of the UN Charter, a Security Council resolution or a bilateral treaty between the United States and Syria, allowing the bombing of its (Syria) territory by aircraft and strike
drones
US Air Force from the Turkish Incirlik Air Base and any other foreign air bases.
And a spectacular point in the response of the Russian Defense Ministry to the "concerns" of the US State Department:
We are convinced that after Mr. Toner's delivery of the test, the destruction of the ISIL and Jabhat al-Nusra terrorists (banned in the Russian Federation, the "VO") in Syria by airplanes of the Russian Aerospace Force will not cause his "regret".