Since the beginning of the crisis in Ukraine, Polish young people have begun to actively join the militias, which to date already number about 100 thousand people. Some of them will be involved by the government in the formation of territorial defense forces, the channel said
RT
with reference to the BBC.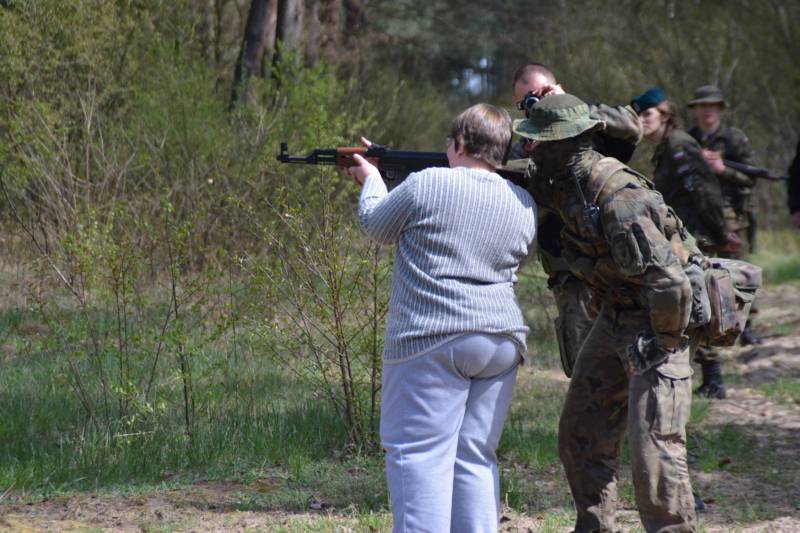 "For several years, we all saw the mess that is going on in Ukraine, right? And it makes us more and more unnerving. Therefore, we train to be sure that we can survive on our own, "
said a member of the organization "Sagittarius" Karol Peshhalka.
At the same time, in Poland, a growing number of people who, together with their families, are preparing to survive in the years of occupation.
"Most of all, we fear that Russia will decide to act irrationally and will become so insane that it will invade our country," said the head of the "Survivors" movement Peter Shurillo.
"People in Ukraine die only 200 kilometers from our home in Olsztyn. And the fact that a few months ago seemed unthinkable now happens before our eyes, "he added.
The Polish government claims that the territorial defense forces being formed will oppose a hybrid war, "including the threat of the use of conventional weapons, cyber attacks and sabotage."
However, not all Poles believe in such a scenario. Critics believe that Warsaw inflates the magnitude of the danger. According to them, "Poland, which is a member of NATO and the European Union, has never been so prosperous and protected and Moscow is not interested in invading this country."
But Russophobes are sure they are right. "To those who laugh at us, I can only answer: the one who laughs last is laughing well," said Shurillo, the "survivalist."