Russia's permanent representative to the UN, Vitaly Churkin, commented on the final meeting of the United Nations Security Council on the well-known situation in the Crimea and around the Crimea. The meeting of the UN Security Council was held behind closed doors and lasted about an hour. According to Vitaly Churkin, despite the fact that the American delegation routinely tried to defend a one-sided (Kiev) point of view, Russia managed to bring to the attention of delegations from other countries the real situation that Crimea faced several days ago.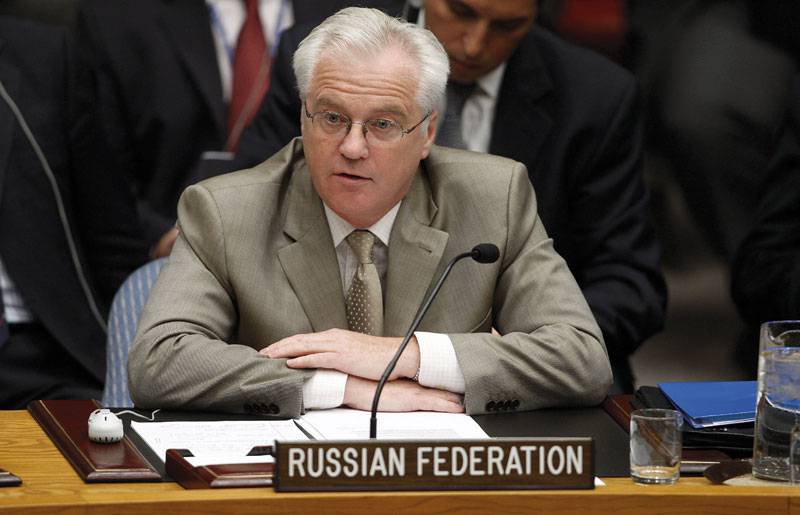 Vitaly Churkin noted that he considers the meeting useful for Russia. A number of countries within the structure of the UN Security Council called for the full implementation of the Minsk agreements.
Permanent Representative to the UN (quote
TASS
):
Despite the fact that Washington states that they are trying to resolve the crisis in Ukraine, unfortunately, this is never reflected (during discussions) in the Security Council. Otherwise, I think it was useful for us, we provided them with information about what happened.
Commenting on the convening of a Security Council meeting by Ukraine, Vitaly Churkin said:
I think it demonstrates that chaos is in Kiev. They do not know what to do with Donetsk. The Minsk agreements are very clear, but the Ukrainian authorities have no political will to do what they have to. Instead of gathering this political will, they try to divert attention to other things.
At the same time, Vitaly Churkin added that he had doubts about the prudence of the Ukrainian authorities and about their ability to control the processes going on in Ukraine.