A special US Congress team (all Republicans) found evidence of distortion by the leadership of the US Central Command (CENTCOM) of information about terrorist activities in the Middle East, reports
TASS
Post publication The Daily Beast.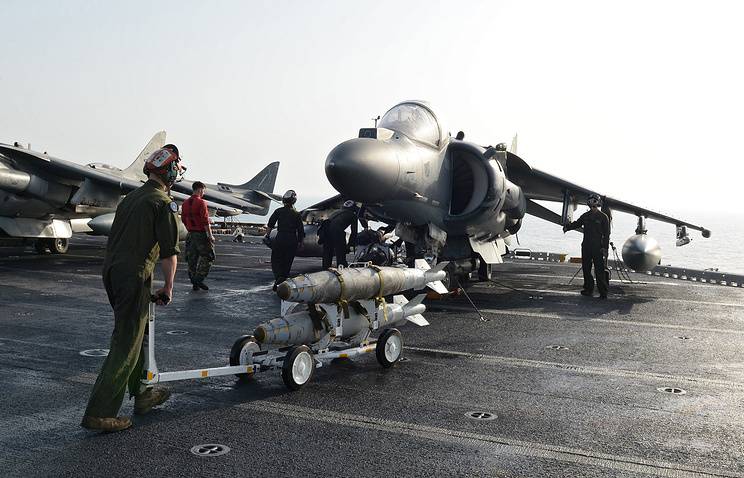 "The military leadership of the United States put pressure on intelligence analysts to diminish the importance of threats emanating from the IG and al-Qaeda," the report of the special commission quotes the publication.
Lawmakers concluded that "CENTCOM made changes to intelligence reports to portray the fight against IS and al-Qaeda in a more favorable light than analyst reports that were guided by real facts."
At the same time, the special group "did not find incontrovertible evidence that Barack Obama's administration gave orders to fabricate reports, but a five-month investigation confirmed reports that CENTCOM's intelligence managers put pressure on analysts who, in their work, indicated that IS The threat is not as dangerous as the analysts themselves believe. "
"The investigation continues, but the report confirmed the allegations of altering intelligence reports," a source told.
Directly, the Commission of the Congress cannot punish CENTCOM, "but it includes members of the House of Representatives' committees who can cut funding for the command," the article says.
In addition, his investigation into these facts is conducted by the Pentagon's Chief Inspector, an independent oversight body of the military. And if his conclusions coincide with the opinion of congressmen, he will be able to make specific recommendations that will become binding on the command.
TASS recalls that last year one of the civilian intelligence analysts of the US Department of Defense reported to his superiors about cases of distortion of information about terrorist groups. According to him, the reports with the amended information were intended for the Washington administration and Obama himself.