The presidents of the two countries, Vladimir Putin and Tayyip Erdogan, at the 9 talks in August will outline a roadmap for the development of bilateral relations, reports
RIA News
Statement by the Turkish Ambassador in Moscow, Umit Yardim.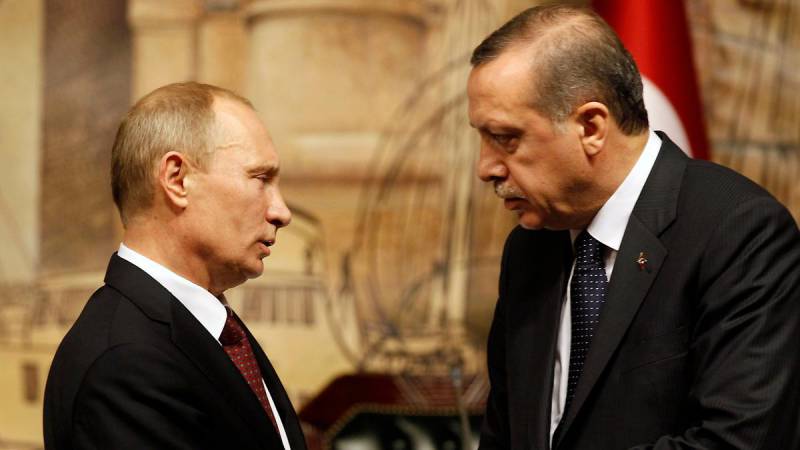 "The leaders will discuss the full range of issues. First, negotiations will be held face-to-face, and then between delegations. And, of course, the presidents during the 9 talks in August will outline a roadmap in order to take our relationship to a qualitatively new level, "Yardym said.
Then "representatives of the bureaucracy, business, economy, public, cultural community will bring it to life," he added.
"I can quite confidently say that this
historical
a meeting. We've been preparing for it for almost a month, "
stressed the diplomat.
According to him, the leaders "will discuss the Turkish Stream gas pipeline project." At the same time, he expressed confidence that "the negotiations will give impetus not only to this project, but also to all areas of interaction" of the two countries.
"The energy sector is one of the most significant for our countries, this applies both to the supply of Russian natural gas and, to a lesser extent, to the supply of oil," said Yardym.
Another project of great importance to Ankara is the construction of the Akkuyu nuclear power plant, and Turkey is determined to "resolutely continue to move towards the implementation of this project".
It is also possible that the presidents will raise "the issue of easing the visa regime," the ambassador said.
In addition, the meeting will discuss "regional and international issues, such as the fight against terrorism, including in the context of the Syrian theme."
Recall that the meeting between Putin and Erdogan will be held 9 August in St. Petersburg.