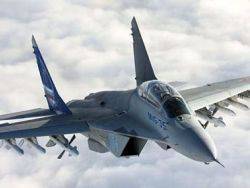 After a lengthy tender, India has opted for the French company Dassault Aviation and the European consortium EADS. These aircraft manufacturers will receive a contract for the supply of military aircraft to the country 126. The Russian fighter MIG-35, declared among the participants, did not impress the Indian Air Force.
Before making a decision, India conducted a trial of six fighters. According to its results, the aircraft Rafale of Dassault Aviation and Eurofighter Typhoon of the EADS consortium were recognized as the best, reports Times Now TV channel.
Russia and the United States, which also participated in the tender, were defeated. According to the Indian Air Force, the engine of the Russian MIG-35 fighter is "not impressive," and the American F-16 "has no future."
As the newspaper VIEW reported, a tender for the supply of 126 fighters worth approximately 11 billion dollars India announced in August 2007 of the year. The French aircraft manufacturer Dassault Aviation with the Rafale fighter, American Lockheed Martin with F-16, Falcon and Boeing, which exhibited F-18 Super Hornet, participated in the fight for the contract. Swedish Saab offered its latest development, Gripen, and the European consortium EADS, which unites aircraft manufacturing firms in the UK, Germany, Spain and Italy, is Eurofighter.