British media write with concern that the number of representatives of pro-Russian youth is increasing in Serbia. Moreover, publications appear in the media of a purely geopolitical orientation, and in the tabloids.
So edition
Daily Express
recently came out with an article stating that the Serbian youth no longer deceives the possibility of joining the European Union. At the same time, the youth of Serbia show sympathy for the Russian Federation. Such data is in particular cited by the Institute of European Problems, which conducted a sociological study entitled "Serbia after Brexit - what its citizens want Serbia" among the Serbian population.
The survey results are as follows:
55% Serbs believe that Serbia should move closer to the European Union. These are mostly middle-aged people. However, among young people up to 29 years, the prevailing view is that it is necessary to abandon European integration in favor of rapprochement with Russia. This opinion was expressed by more than half of the Serbian youth surveyed. At the same time, 60% of Serbs under the age of 29 years said that official Belgrade should recognize Crimea as part of Russia.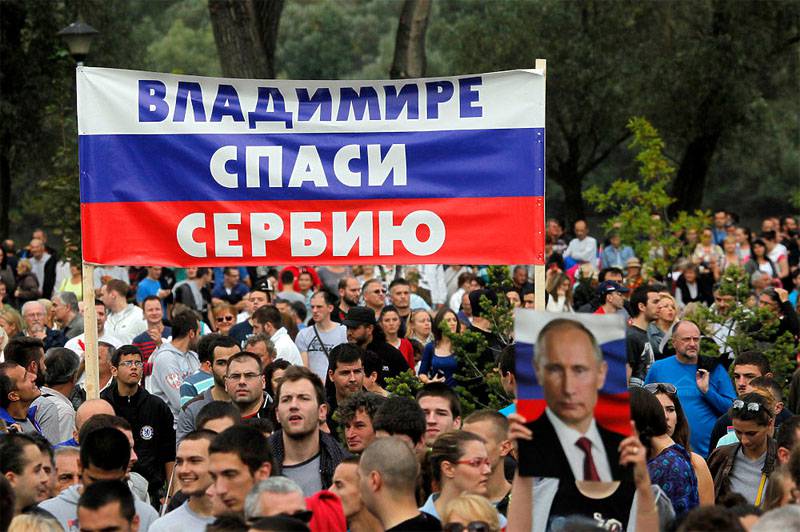 Serbian youth expresses an opinion against European integration, as the British newspaper writes, in connection with the fact that Serbia perceives neighboring Albania and Croatia as one of its main enemies. In case of continuation of the course towards European integration, Serbia may find itself in the EU, where Croatia is a member, and in NATO, which includes both Croatia and Albania. Young people in Serbia consider this a surrender of national interests.