American edition
The Wall Street Journal
Recently, it clearly decided to try on the image of a kind of American analogue of the WikiLeaks website, which deals with the publication of high-profile revelations. In the WSJ, in a couple of days, two high-profile materials were released at once, on exposing either the US presidential candidates or the current administration. So, the newspaper recently published a material that Hillary Clinton, when she was US Secretary of State, financed the Russian Skolkovo Foundation through her family foundations, which the United States regarded as Russia's help in "technological espionage."
Now the same publication publishes a new sensation. The newspaper, citing a number of American and European officials, reports that the US administration has sent Iran 400 million dollars (in euros, Swiss francs and other currencies). According to the WSJ sources, this money became a kind of ransom of 4 citizens of the United States detained in Iran.
The submission states that the operation was carried out with the help of the banks of the Netherlands and Switzerland, where the currency was purchased, as the US sanctions measures prohibit the conduct of transactions with Iran using the US dollar.
The newspaper writes that 400 million dollars - this is the "first installment" from the United States, aimed at resolving all issues of a financial dispute in the amount of 1,7 billion dollars. These funds (400 million plus interest, which was calculated in Tehran) at one time in the fund of the Pentagon introduced the monarchical regime of Iran for the future purchase of US military aircraft. It is reported that US President Obama decided to transfer the base amount to Iran, but so far he refused to pay interest for the broken deal.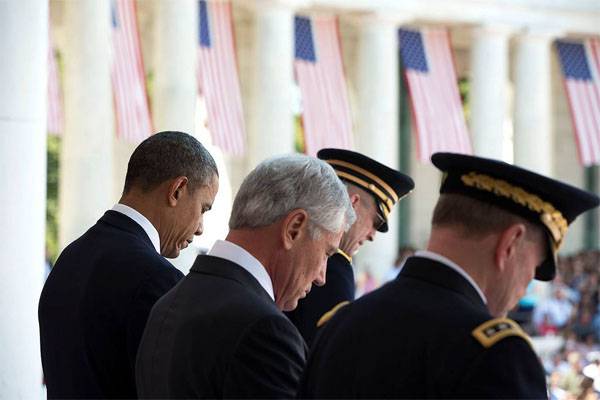 After receiving the money, Iran decided to release the prisoners with American passports - journalist Jason Rezayan, preacher Sayed Abedi, soldier Amir Hekmati, Nosratolla Khosravi. The United States, in turn, released seven Iranians and withdrew the request to detain another Iranian 14 citizens, who were suspected of committing crimes under American law, from Interpol.
Now in the United States, the Obama administration is accused of secret deals that "undermine the foundations of the foreign policy of the United States."