Xinhua News Agency publishes a statement by the Minister of Defense of the People's Republic of China, Chang Wanquan. According to the minister, China is already facing threats at sea. During the inspection visit of Chang Wanquan to the coastal eastern regions of China, the minister noted that not only the siloviki, but all Chinese citizens "must be prepared for possible mobilization in order to defend the country's sovereignty and national dignity."
This is the most resonant statement of the Chinese Minister of Defense in recent times. It should be noted that it sounded against the background of tougher rhetoric and other representatives of the Chinese authorities. So, on the eve of the same
Xinhua
The official Beijing statement was published, which contains the following words about the deployment of US missile defense in East and Southeast Asia:
By deploying a ground-based mobile missile system for high-altitude interception of THAAD / missiles in the Republic of Korea, Washington not only forces Seoul to dance to its tune, but also casts a shadow of a new Cold War on Northeast Asia to the detriment of regional peace and stability.

By accepting the deployment of THAAD, the Republic of Korea, in its quest for national security, is acting contrary to common sense.

While the specter of the Cold War continues to loom, Seoul is strongly advised to think again before completing the placement of THAAD. Otherwise, the country will only become a victim of Washington's unbridled desire for hegemony and military superiority.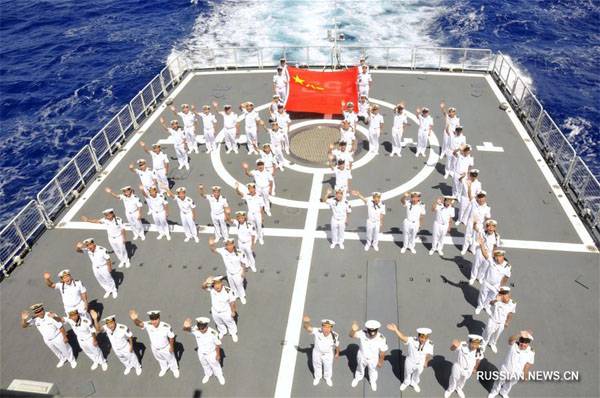 As you can see, the statement is extremely frank, and there is no any familiar Eastern ornateness in it, which speaks of China's obviously serious concern about the increased use of military infrastructure and US warships at its borders.
Recall that in the past months, the so-called International Tribunal in The Hague announced that China "has no historical right to claim disputed islands in the South China Sea."