Pretender for the presidency of the United States, Donald Trump said that the population of Crimea themselves chose their way and want to be with Russia, "and not where they were" before, reports
RIA News
.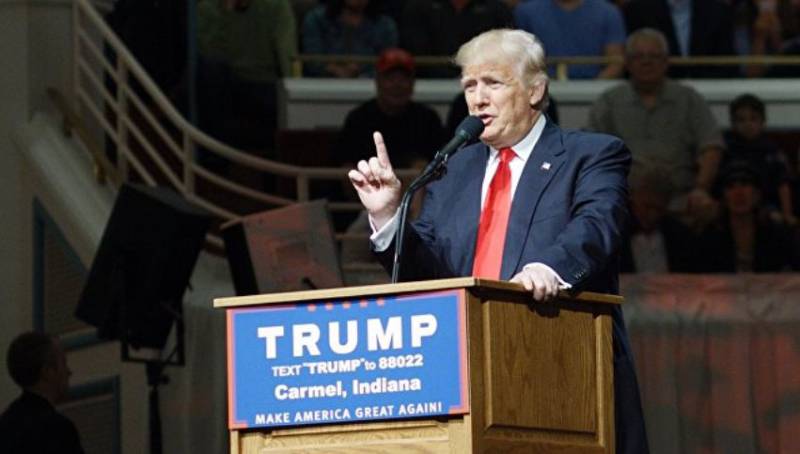 In an interview with ABC, Trump noted that if elected, he could consider recognizing Crimea as Russian.
"As far as I know, the people of Crimea would like to be with Russia, and not where they were. And this, too, must be considered ",
he said.
According to Trump, Ukraine is now "in disarray", and this happened under Barack Obama, who has strong ties with NATO.
"Despite all these strong ties with NATO, Ukraine is a mess. Crimea taken. Do not blame Donald Trump for this, "the presidential candidate said.
At the same time, he noted that good relations with Moscow would help America get rid of the "Islamic state".
"If we can have good relations with Russia, and if Russia helps us get rid of the IG - and, to be honest, in my opinion, here we are talking about huge amounts of money and lives and everything else - that would be positive, not negative a fact, "Trump said.
The words of the billionaire have angered former Ukrainian Prime Minister Arseniy Yatsenyuk.
"Donald Trump's statement about Crimea and Putin went beyond any framework of the internal political campaign. The official presidential candidate of the United States challenges the values ​​of the free world, civilized order and international law. It is difficult to call ignorance. This is a crime of moral and civilizational principles ",
- wrote Yatsenyuk in his "Fisbuk".
In his opinion, the wiser representatives of the Republican Party, do not share the opinion of Trump, well understanding what freedom, international law and a free world are. "
"I am sure that many of them dissociate themselves from Trump's words and realize their danger," Yatsenyuk said.