Armed militia DNR blocked the car with observers in the area n. Onion in 50-km from Mariupol and ordered to follow them at the checkpoint "Primorskoe", the OSCE Special Monitoring Mission said on Saturday.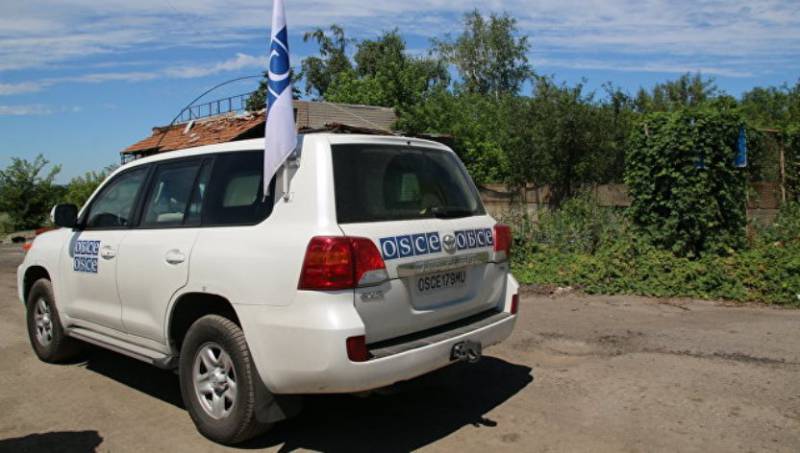 "(Employees) noticed fresh tracks, identified as tracks left by the BMP, they led south from Lukovo (controlled by the self-proclaimed Donetsk Republic). At 13.47, two of them (members of the mission) were stopped by two armed members of the DPR, who blocked the road with a jeep and sent their
weapon
on group hmm. They ordered the SMM to leave the area ",
quotes a document
RIA News
.
Then the path to the observers blocked another car.
"Three armed men got out of the car and, in an extremely aggressive manner, turned their weapons on the SMM officers, after which they forced the drivers of both OSCE vehicles to open the door and took pictures of the drivers"
Says the report.
Further, the SMM officers "were ordered to follow the cars of the" members of the DPR "at the Primorskoye checkpoint".
It follows from the report that already in 14: 00 the observers were released, and they returned safely to their base in the city of Mariupol.