A series of multi-purpose submarines "Ash" (project 885) will be built to 2023 g, transmits
RIA News
the message of the Deputy Commander-in-Chief of the Navy Viktor Bursuk.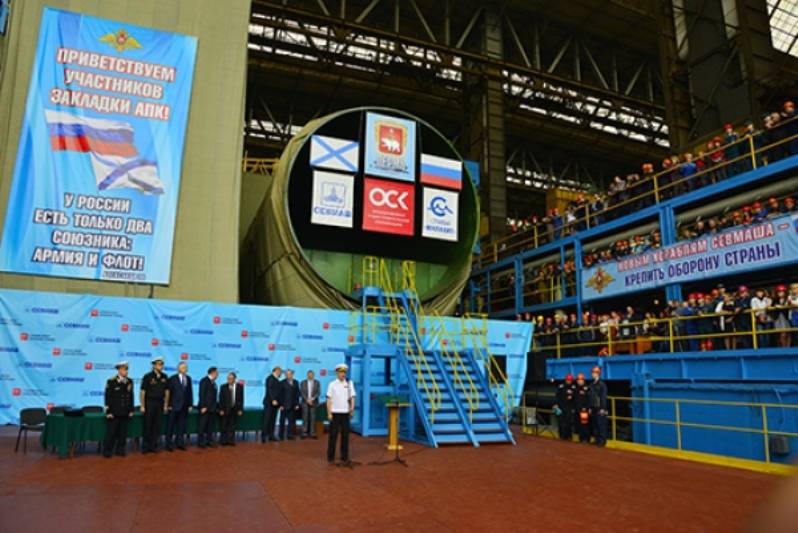 "In total, at least seven Ashes will be built. This series will be ready before 2023, and then ... the equipment always implies ways for further development, "said Bursuk at the groundbreaking ceremony of the nuclear-powered vessel on Friday.
According to him, "Ash" of the modernized project "will continue to flow into the Pacific and Northern fleets, carrying out the same tasks, only with much greater intensity."
The sixth submarine was called Perm. The lead ship of the Severodvinsk series was transferred
the fleet
in June 2014.
"This is a sign connecting the Arkhangelsk Region and the Perm Territory. As the surname of the Stroganovs merchants, revered in the south of Pomerania and in the Perm region, connects us, "said the Governor of the Arkhangelsk Region, Igor Orlov.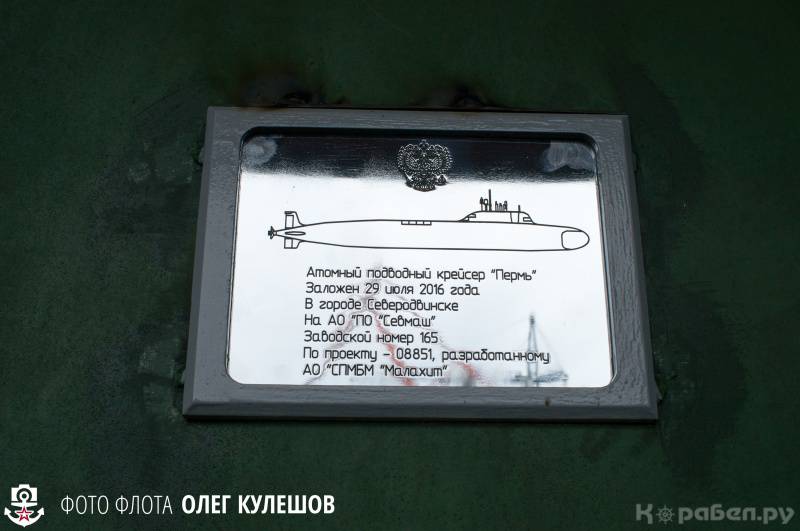 In turn, the director general of the enterprise-designer (design bureau Malakhit), Vladimir Dorofeyev, stated that the cruisers of this project are capable of using all types of cruise missiles designed for submarines.
"Ash trees" carry all types of cruise missiles intended for use from submarines, "he said.
Help Agency:
"Multipurpose nuclear submarines" Ash "- the fourth-generation ships with a reduced level of the acoustic field. They are designed to destroy ground and surface and underwater objects. The submarines are armed with the Caliber and Onyx cruise missiles, which can hit targets at sea and on land at a distance of up to 1,5 thousands of kilometers, as well as universal deep-water self-guided torpedoes. Ash has a 13,8 displacement of thousands of tons, is capable of sinking to a depth of up to 600 meters and developing an underwater speed up to an 31 node. "