In the Leningrad region at the plant "Pella" laid a small rocket ship of the new generation "Squall", reports
RIA News
.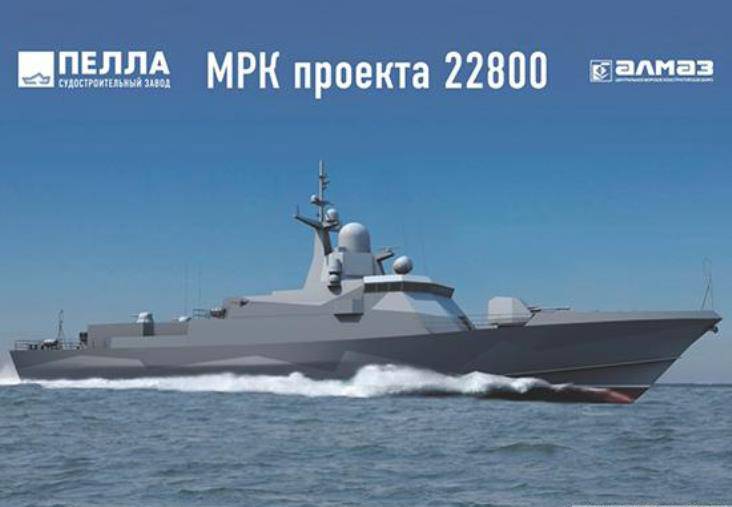 At the groundbreaking ceremony, Deputy Minister of Defense Yury Borisov said:
"This is purely our Russian invention. There are practically no ships in the world with such a displacement with such weapons. He has eight Caliber missile systems, which, as you know, performed well in the Syrian operation. Very soon, he will receive a new anti-aircraft missile system, and the Pantsir will be adapted from us. "
According to him, "this is a very formidable
weapon
which will not allow any enemy over long distances. "
In December last year, two IRCs of the 22800 project, "Hurricane" and "Typhoon", were laid at the plant.
Help Agency:
"Designed by the Almaz Central Marine Design Bureau, the 22800 project's MRCs will have a displacement of about 800 tons, speed — over 30 nodes. The ships will be equipped with a complex of high-precision rocket weapons and modern artillery complexes. Among the advantages of these ships are high maneuverability, increased seaworthiness, as well as the architecture of superstructures and hulls, made according to technologies of low reflectivity. The ships will be able to perform tasks in the offshore zone at a distance from the bases around 3000 miles. "