The Syrian government and the Russian military launched a major operation to rescue the inhabitants of Aleppo, where the worst humanitarian situation has developed, reports
RIA News
post by Sergei Shoigu.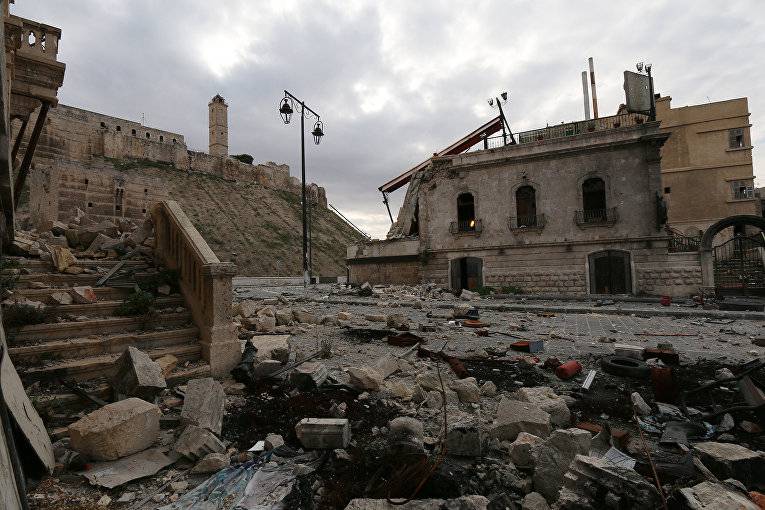 According to Shoigu, "in order for civilians and militants who wanted to put
weapon
, they will create three humanitarian corridors ", around which" hot food and medical aid centers "are deployed. The fourth corridor will be organized for the passage of militants with weapons.
"We are taking this step solely to ensure the safety of the residents of Aleppo," said the minister, noting that "the United States has not yet provided data on the separation of Dzhebhat al-Nusra and the Syrian Free Army."
Shoigu also instructed to organize the delivery of air medicine, food and essential items to Aleppo.
Recently, the head of Aleppo, Mohammad Elbi, said that "three humanitarian corridors are already open."
Shoigu also called on Damascus "to guarantee amnesty and pardon to the militants who laid down their arms." A decree on the amnesty of all militants who lay down their arms during 3's months, was recently signed by Bashar Asad.
Moscow stressed that the operation "is precisely a humanitarian, not a military one".
"Have you ever heard of a statement that this is a preparation for an assault?" You have not heard. This is the preparation of a humanitarian operation. There is no reason to doubt this, "said Dmitry Peskov, presidential press secretary.
He noted that the operation was carried out on the instructions and initiative of Vladimir Putin.