In the Russian Federation, the Arctic fleet will be created, which will include icebreakers and warships equipped with modern weapons and capable of operating in the harsh conditions of the Arctic, according to
News
with reference to the adviser to the general director of the Krylov State Research Center Valery Polovinkin.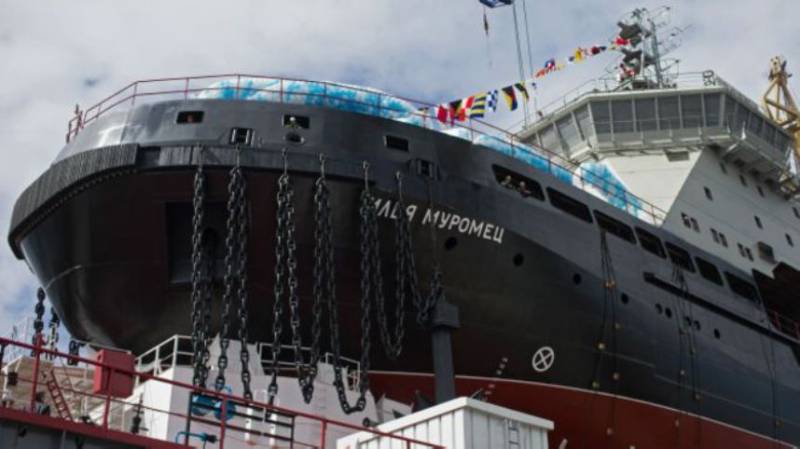 "Recent exercises of the Armed Forces on landing on the island of Kotelny in the Arctic with the support of ships of the North
fleet
showed that even with the support of the icebreaker fleet, ordinary warships cannot operate freely in the Arctic latitudes. The thickness of the sides, even the most modern of them, is not enough to withstand the impact of crushed ice. At the same time, the task is to have a permanent presence in the region ",
said Polovinkin.
The corresponding task was set by Vladimir Putin, who noted. The adviser also noted that "the Arctic is a region of heightened danger that causes international tension." According to him, the Pentagon has deployed the BGM-109 Tomahawk cruise missiles in this region, which 3 / 4 fires at our territory, which is inaccessible from other directions.
The firstborn of the military icebreaker fleet was "Ilya Muromets" (project 21180), built by order of the Ministry of Defense.
As for the strike ships, their appearance is still under discussion. However, "most likely he will take a lot from the new icebreaker LK-110Ya" Leader "," said Polovinkin.
According to the adviser, the Leader will be equipped with two reactors, which "will provide him with unprecedented power for icebreakers".