The newly-minted British Prime Minister Teresa May, while visiting Slovakia, presiding in the EU since 1 July, spoke about her understanding of the need to use nuclear potential. According to Ms. May, she is ready to use nuclear
weapon
as a "deterrent force". The Prime Minister gave such an answer to a Slovak journalist who asked a provocative question that sounded as follows: "Is the British Prime Minister ready to use nuclear weapons against Russia?"
RIA News
cites the answer to this question of the head of the British Cabinet:
Indeed, last week there was a very important vote in parliament to continue our nuclear program. During the debate, the question was raised whether I would be ready to use nuclear weapons as a deterrent force. And my answer was: "Yes!"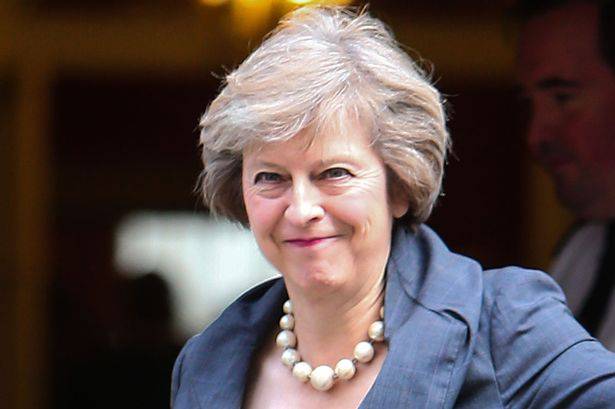 Recall that the British parliament had previously voted to modernize its nuclear forces. In particular, it was decided on the structure of the nuclear submarine program
fleet
Britain. The implementation of this program will cost several tens of billions of pounds.
The "peace-loving" rhetoric of the British authorities attracts attention. The new Cabinet in nuclear weapons sees not a means of parity, but a weapon, the reality of the use of which should be high. In this regard, it is possible to quite accurately speak about what step the "partners" are prepared to take in principle if the Russian nuclear potential has not undergone any recent changes towards modernization.