At the Voronezh Aviation Plant, a transfer of the 3 air command post, built on the basis of the IL-96-400, took place to the Russian military department.
Lenta.ru report
.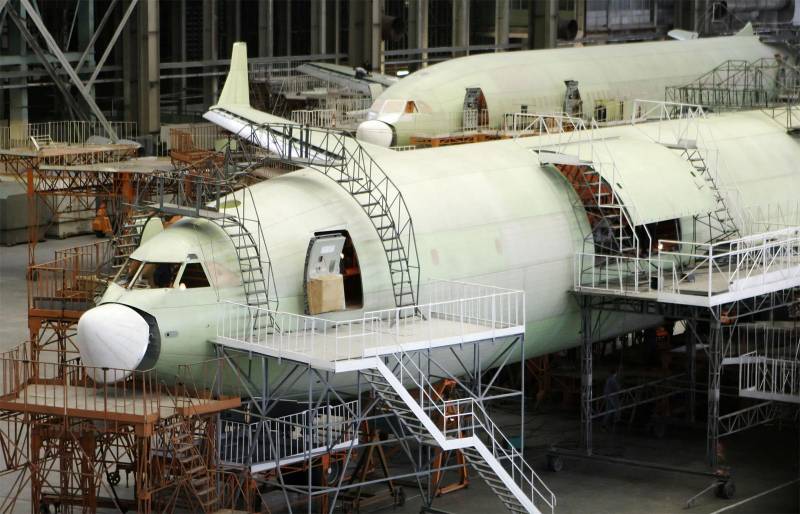 Build IL-96-400T at the Voronezh aircraft plant
Earlier it was reported that in Voronezh, the construction of a new "Doomsday aircraft" based on IL-96-400 is being completed.
The publication reminds that "air command posts (in common parlance referred to as" doomsday planes ") are intended for organizing military control in the event of a conflict with the massive use of nuclear
weapons
when a significant part of the ground communications infrastructure will be disabled ".
In peacetime, the plane is used for business trips of the first persons of the Ministry of Defense.
Currently in the Russian Federation 4 air control points, based on IL-86, are operated.
Publication reference: "IL-96-400 - the version of the wide-body IL-96 airliner with PS-90A-1 engines and increased carrying capacity. There is a version of the IL-96-400T (transport), on the basis of which a number of special aircraft, including the "flying tanker", are currently being developed by order of the military. "