Thousands of units
weapons
and ammunition delivered to the countries of the Persian Gulf and the states bordering Syria, according to new weapon channels from the Balkans, reports
Interfax
with reference to the report of the Balkan Investigative Journalism Network (BIRN).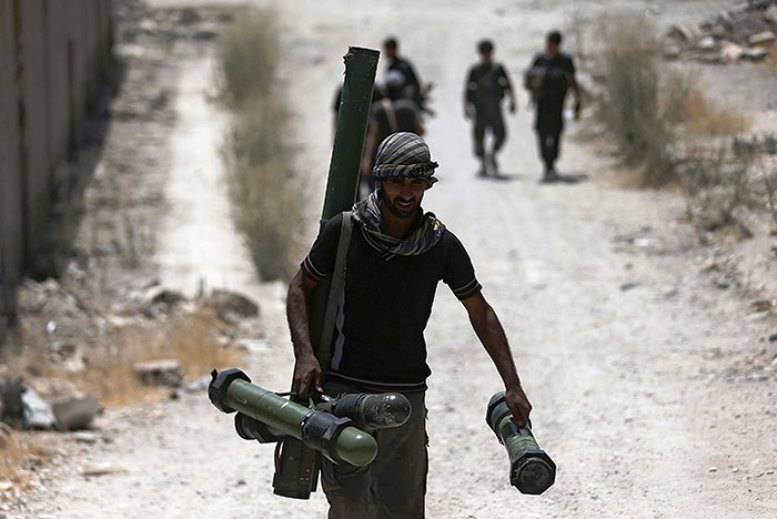 According to the authors of the report, "most of the weapons are subsequently redirected to Syria and contribute to the escalation of the conflict, which has lasted for five years."
The authors clarify that "weapons went to the east from Bosnia, Bulgaria, Croatia, the Czech Republic, Montenegro, Slovakia, Serbia and Romania."
"Since the escalation of the Syrian conflict in 2012, eight countries have approved 1,2 billion-dollar arms exports to Saudi Arabia, Jordan, the United Arab Emirates, and Turkey - key weapon markets for Syria and Yemen," the report said.
It is also reported that "arms dealers in Eastern Europe bought goods in their own countries and were engaged in mediating the sale of ammunition from Ukraine and Belarus, and even tried to supply a Soviet-made anti-tank missile system purchased from the UK."
"Weapons acquired by Saudis, Turks, Jordanians and the United Arab Emirates for Syria pass through two secret command centers in Jordan and Turkey, the so-called military operations centers. Then the weapon is transported along the road to the border with Syria or dropped from airplanes, "the authors say.
It is noted that the Saudis "dropped Serb-made assault rifles from their aircraft to their allies in Yemen."
Washington also bought weapons in central and eastern Europe and then supplied them to the Syrian opposition opposing the Islamic State.
As stated by one of the field commanders of the "Syrian Free Army", weapons from Europe "were distributed from centrally controlled headquarters."
"If you say that you are fighting against the IG, you will get everything you want, but if you say that you are fighting the regime, everyone will not care," he explained.