The Ministry of Defense of the Russian Federation is planning to deploy an optical-electronic reconnaissance system, the basis of which will be the newest space satellites of the Hrazdan type, reports
Kommersant
with reference to a source in the DIC.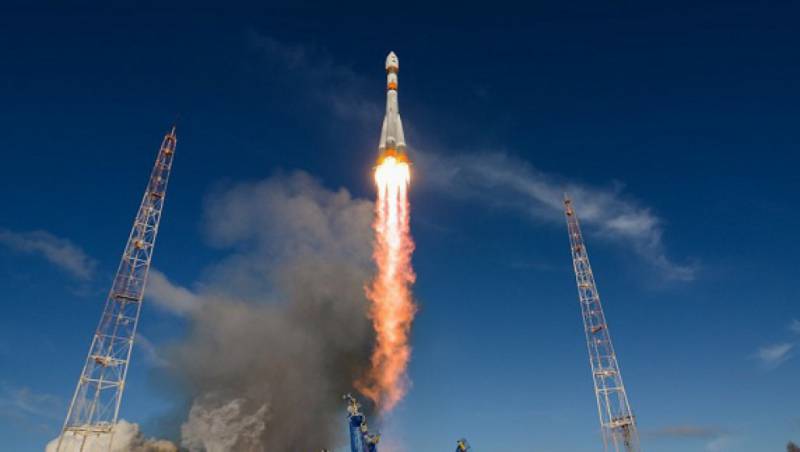 "Information in open sources about devices of this type is extremely small. For example, the "product 14F156" appears in yesterday's procurement plan for goods, works and services on the Progress official website. It is also known that in July 2015, the company ordered a study, the purpose of which was to identify the imported and discontinued electronic component base used in the onboard equipment of the 14ФН156 product, as well as components subject to "export restrictions",
- the newspaper writes.
According to Kommersant's data, Hrazdan-type satellites are the next-generation optical-electronic reconnaissance vehicles. It is they who will replace the Persona-type satellites now operating in orbit. "
As the source noted, "according to its characteristics," Hrazdan "will be head and shoulders above all its predecessors: a fundamentally new payload will appear, a high-speed radio channel with additional protection."
According to him, "a new telescope with a diameter of more than 2 will be installed on the third and subsequent devices, for which the Zverev Krasnogorsk plant will create optics".
It is assumed that the launch of the first "Hrazdan" will be carried out from the Plesetsk cosmodrome in 2019. The second and third - in the 2022 and 2024, respectively.
"If there are any problems with" Persons "or the terms of delivery of Hrazdan shift (for example, due to problems with import substitution of components), then there will be no serious problems: in this case, their functions will be partially taken over by civilian apparatuses," the source said.