Russian Foreign Ministry posted on his
Online
comment in connection with another case of desecration of the monument at the mass grave of Soviet soldiers in Poland.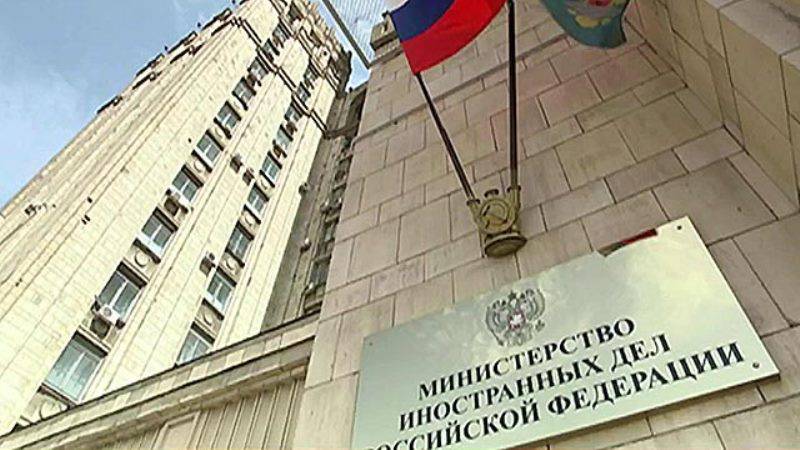 "Vandalism against the Soviet memorial sites in Poland continues. On the night of July 25, a monument was erected on a mass grave of Soviet soldiers in the village of Przyseki (Greater Poland Voivodeship). A red star was torn from the monument commemorating the soldiers of the 61 Army of the First Belarusian Front, who died in 1945 during the battles with the Nazi invaders for the city of Ksiž, "the message says.
"We demand from the Polish authorities condemnation of the incident, search and punishment of the perpetrators, as well as the restoration of the memorial object in its original form."
The Russian Ministry noted with regret that "despite repeated statements by Polish officials that the burial places of Soviet soldiers in Poland are under reliable protection and guardianship, they are regularly subjected to abuse by the Vandals".
"This, in our opinion, is to a large extent facilitated by the so-called Warsaw-held at the state level"
historical
policy ", designed to belittle the decisive role of the Red Army in the liberation of Europe from fascism," - emphasized in the document.
It is noted that "the plans of the Polish authorities for the complete elimination from the public space of Soviet military monuments not related to graves" are constantly adding fuel to the fire.
At the same time, Warsaw is shying away from establishing a constructive dialogue with the Russian side to solve problems in the memorial area.
"There is no response from the Russian side's proposal to hold a meeting of the working group on the implementation of the Agreement between the Government of the Russian Federation and the Government of the Republic of Poland on burials and memory sites for victims of wars and repressions from February 22 of the year 1994," the commentary says.
"I would like to hope that common sense will finally triumph, Poland will stop systematic mockery of the memory of people who sacrificed their lives for the freedom and independence of this country, for the survival of the Polish nation, and send the released energy to the strengthening of good neighborliness, peace and stability in Europe ", - concluded in the Ministry of Foreign Affairs of the Russian Federation.