The Google Maps service decided to keep up with the times, and with the times displayed on the clock of the Kiev government's Maidan. So, on the Crimea map, Google decided to "rename" several localities in the same way as the Verkhovna Rada of Ukraine did. In particular, Kirovskoye became Islyam-Terek, Krasnoperekopsk - Yany Kapu, Krasnogvardeiskoe - Kurman, Sovetsky - Ichki.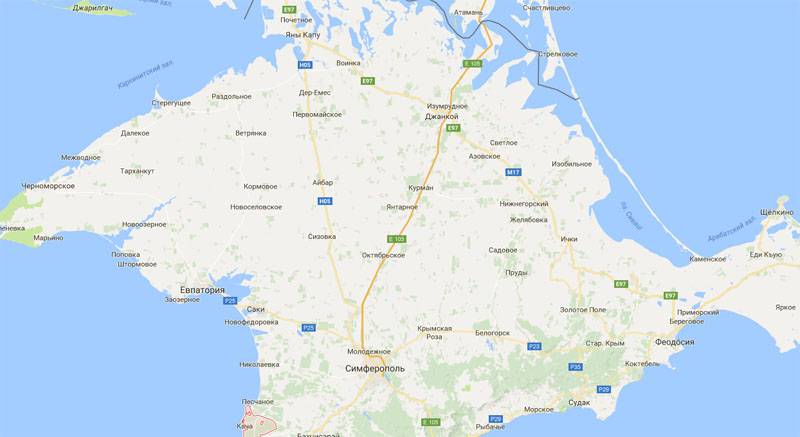 Attention is drawn to the fact that the "de-communized" name of the cities and towns in the Crimea appeared on Google maps not only in the Ukrainian version, but also in the Russian one. In other words, Google tries to show that if he has a service with maps, he is free to identify names on these cards in a way that is convenient for short-term political conjuncture.
By and large, if Google really supports the Ukrainian law on de-communization, then it must go to the end and remove at least half of the modern territory of Ukraine from its cards, because these territories crossed the Ukrainian SSR while it was building socialism and communism. If Google believes that Yany Kapa instead of Krasnoperekopsk is a fair decision within the framework of "decommunization", then the image of "Ukraine" in the pre-Soviet borders would be no less fair ...