The TV channel Al-Mayadin publishes updated data on the terrorist act in the Syrian Kamyshly, populated mainly by ethnic Kurds. The death toll has risen to 50 people, over 160 injured. Among the dead and injured are children.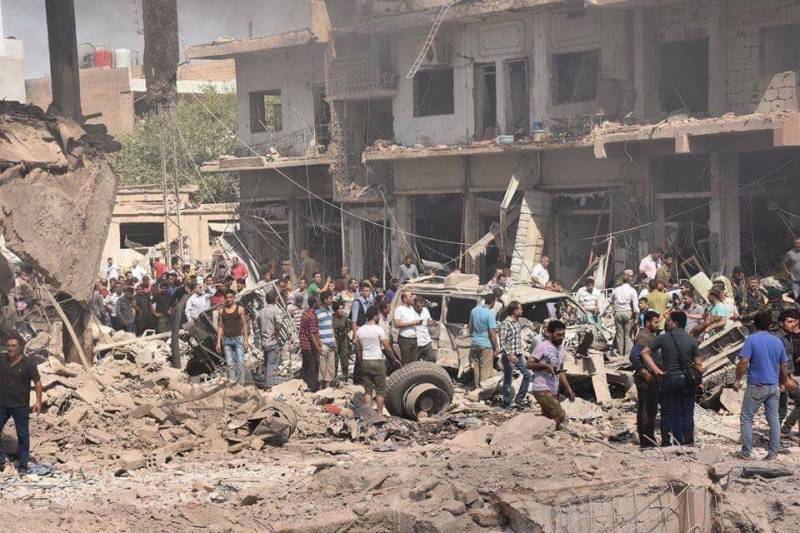 Al Jazeera
with reference to sources in Syria, reports that the car, inside which was an explosive device, was blown up in the area of ​​Hilali and Madinata-ash-Shabab. Responsibility for the attack in al-Kamyshly took the militants of the terrorist organization "Islamic State" (banned in Russia).
It is reported that the number of victims of the explosion may be significantly higher. Under the formed rubble can be people.
SMART news agency publishes a video from a city that has undergone a major terrorist attack. Judging by the destruction and dispersion of fragments of buildings and structures, it can be said that the power of an explosive device exceeded one hundred kilograms in TNT equivalent.
For reference: Kamyshly is located in the Hasakeh province. The pre-war population was estimated at about 100 thousand people. The city is located near the borders of Iraq and Turkey.