The Istok enterprise and the Tsiklon Scientific Research Institute (included in the Ruselectronica holding) are preparing the mass production of "uncooled matrix microbolometric receivers" that form the basis of thermal imaging devices, according to
News
with reference to Alexei Gorbunov, a representative of the Research Institute.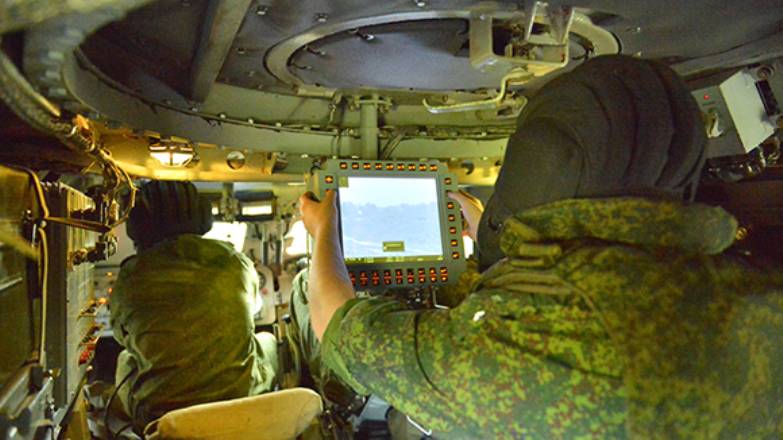 "Production of domestic uncooled matrix microbolometer receivers is an important technology for maintaining state security and providing the civil sector with a modern level of technical vision. This is an opportunity not only to make our military equipment truly all-weather, the use of high-precision
weapons
independent of the situation on the battlefield, but also make a serious contribution to the development of the civil sector. Our matrices can be used in devices for thermal audit, medical technology for the early detection of cancer, remote detection of diseases, defectoscopy and many other equipment related to the detection of thermal radiation and its identification ",
told Gorbunov.
According to him, "Russia has become the fourth country in the world after the United States, France and China, which managed to create its own thermal imaging matrix."
"Samples were obtained that correspond to the parameters of the world level. Production is being created in the country with production volumes up to 10 thousand units per year, "said Gorbunov.
As Sergey Suvorov, a military expert in the field of armored vehicles, noted, "a thermal imaging camera is one of the most important parts of a modern combat vehicle, and unlike other sights, a thermal imager is able to work in complete darkness and with zero visibility."
"The thermal imager includes not only a matrix, but also an optical system and software that can process and visualize a picture on the screen, including the detected target. Until recently, we purchased the French matrix Thales Catherine-FC and Sagem Matiz, on the basis of which the Essa thermal imaging sighting system was created for
tanks
T-90 or Plis for the T-80, "he explained.
"Russian sights with the same matrix turned out to be better than French ones," the expert specified. - Since in our country the technology of making lenses and software turned out to be better. Sanctions against the country made their adjustments to international cooperation and made it impossible to mass produce thermal imaging cameras based on imported components. "
"The equipment created in the country is no longer just a sight, it is a complex system of both pointing weapons and night driving equipment. That is, such complexes allow the movement of vehicles to continue even if the crew of the armored vehicle lost the opportunity to personally observe the situation through the cockpit glazing, "Suvorov added.
Help newspaper: "Production of domestic matrices could begin as early as 2010 year, but because of the" French "contract, the introduction of their own development has been constantly postponed. Today, the Ministry of Defense is ready to order not only thermal imaging systems for armored vehicles, but also sights for small arms and MANPADS, in which uncooled matrix microbolometric receivers are used. So, Mugli and Mowgli-1 sights have been created for Igla and Verba MANPADS. "Slingshots" will be put on all armored vehicles from "Almaty", "Kurgants" and "Typhoons" and even ships.