I, as a law-abiding (he-he) citizen of Ukraine, who honors the Constitution and does not recognize the coup d'état and the illegal usurpers of power, are interested in some legal subtleties.
My colleagues and I are interested in whether it is possible now to kill and burn the staff of the Ministry of Internal Affairs of Ukraine?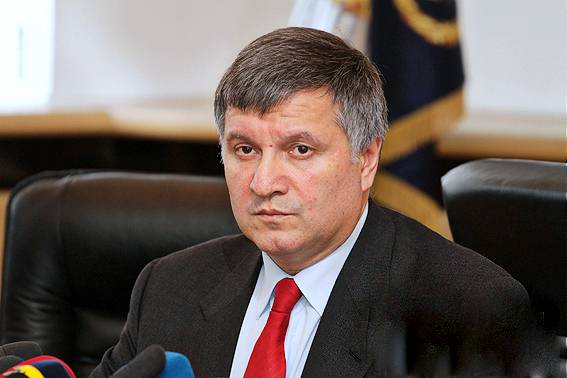 According to the law, it seems impossible But according to the law, this could not be done during euromaidan, and after. But none of the participants in the coup d'état who attempted to hurt the life and health of the police officers were brought to justice.
That is, in fact, you can kill and burn police officers. Even at performance.
And with peremoguyu shagging this permission to kill was not terminated.
Police officers with impunity killed not only on the Maidan.
MIA officers were killed with impunity on May 9 in Mariupol, when they shot the whole ROVD and killed all the police officers inside.
Police officers with impunity were killed with machine guns in Mukachevo. And so on.
As I understand it, the concepts of "honor of the uniform", "corporate ethics" and "solidarity" in Ukraine are now an empty phrase. Everyone who knew what it is, has long been in the militia of Donbass. Only cowardly rats were left.
And now, when, ahem, how to call them softer, "patriots" in social networks write that Poroshenko is a new "malicious Vlad" and that it is necessary to "panda get out" again, then it's unambiguous to kill the Interior Ministry employees. I understand everything correctly?
And it's not just permissible, but since now they again serve as Poroshenko's "wicked ownership", medals, confessions and deputy badges are laid for their murder. After all, right? After all, the last two and a half years, everything happens exactly this way.
It would be good to know the regulations. The boys are interested in how many new policemen need to dunk in order to become a people's deputy, and how many to get a "hero of Ukraine"? And some more concerned about the question: if you dunk the current head of the Ministry of Internal Affairs, is it possible to claim his place?
I would like to hear the authoritative opinion of Mr. Avakov.
However, the majority is inclined to work without the standards lowered from above. They will try more, and there already how it will turn out. People are initiative, you can say "with a twinkle."
As the saying goes, "ACAB, posons!".