Ukraine has a well-organized network of terrorist organizations created by supporters of the preacher Gülen of the United States who is suspected of being involved in a recent attempted coup d'etat by the Turkish authorities, reports
Ридус
message agency "Anadolu".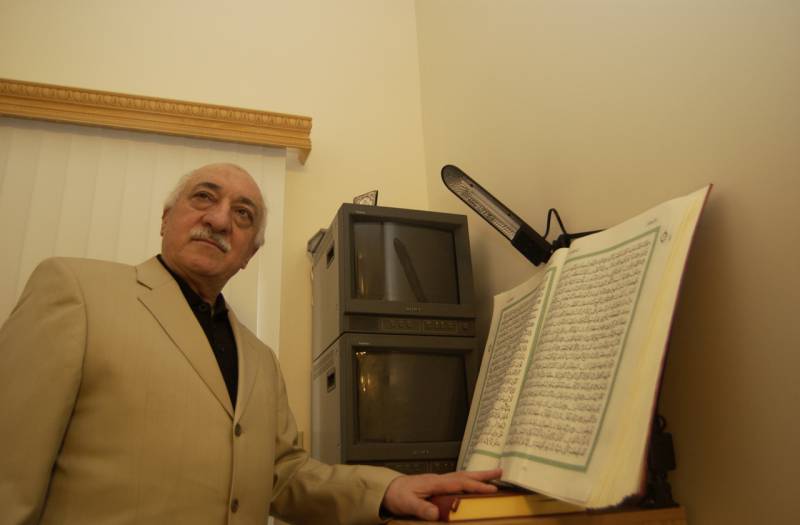 "The terrorist organization Fetullah Gülen (FETÖ) continues its activities in Ukraine in the fields of education, culture and the media. The terrorist organization began operations in the country after the collapse of the USSR and in recent years has created a whole network of structures. In its work, FETÖ prefers the policy of "soft power" ",
writes the Turkish state edition.
It is noted that the Kiev educational institution is trying to get as pupils the children of major Ukrainian politicians and public figures. In this way, "Gulen's organization is trying to influence the socio-political and economic life of Ukraine, or even directly lobby its interests," the article says.
The same activity is carried out by the Ukrainian-Turkish Cultural Center "Işık" (Syaivo), which is "one of the branches of FETÖ".
"Under the leadership of educational institutions and with the support of entrepreneurs-members of FETÖ, the terrorist organization forms various platforms that are trying to instill sympathy for Fetullah Gulen, including by distributing meat to Christians for the holiday of Kurban Bayram. As in other countries, in Ukraine the media field is indispensable for FETÖ, "the agency adds.
In Kiev, they have not yet responded to the "transparent hint" of the allies, who "mildly" accused the Ukrainian authorities of supporting international terrorism.