The press service of the special monitoring mission of the OSCE reports that an unmanned aerial vehicle belonging to the mission was shot down in Ukraine. After some time, the Ukrainian military handed over to the OSCE the wreckage of a drone that had fallen in the Avdeevka area.
The second drone, which controls the line of contact of the parties, was fired at near Kalinovoye, approximately 60 km from Lugansk. Carrying out the second mission, the same UAV belonging to the OSCE, on the same day underwent another attack - already in the area of ​​Kadievka (50 km west of Luhansk).
The OSCE SMM states that it has not yet identified the side that fired the drones.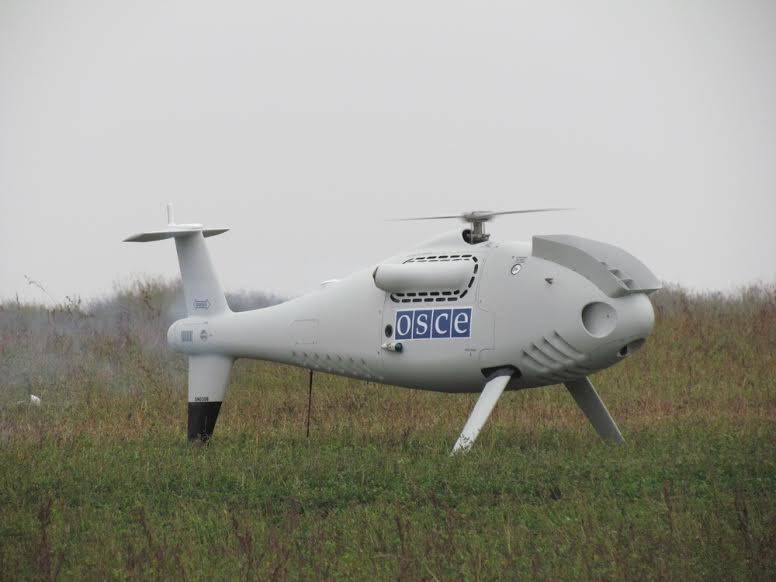 Against this background, the DPR command reports on intelligence received on the preparation of Ukrainian security officials to commit sabotage in the vicinity of Donetsk. Information Service
DAN
cites the statement of Edward Basurin:
The enemy conducts active engineering reconnaissance and demining of certain sectors along the contact line in the Krasnogorovka area. This suggests a possible preparation for the next provocations and terrorist acts using sabotage groups.
According to Basurin, in the area of ​​the settlement Yasinovataya there is a presence of Ukrainian security officials, two infantry fighting vehicles and one armored personnel carrier to a company.
Basurin:
There is a sharp decline in enemy activity on the radio in the 128 areas of responsibility of the separate mountain infantry brigade, 10 separate mountain assault brigade and 58 separate motorized infantry brigade, which indicates the concealment of combat tasks along the contact line.