Industrial espionage is characterized as the greatest threat to scientific research and advanced production. It is conducted at all levels, it is engaged in the state, international organizations, individuals. What are the methods and ways of collecting commercial information? How to protect yourself?
The rapid progress in the very specific and most modern methods of industrial espionage is evidenced by the rapid increase in the search for secrets stored in computer storage devices. The leakage of almost 80 percent data is associated with elementary indiscretion or negligence. In accordance with the proposal of the deputy Irina Yarovoy, telecom operators will be obliged to store calls and correspondence for six months, despite the fact that the fulfillment of this requirement will increase the cost of services. But at a recent UNESCO conference, a major American computer expert, Bernard Benson, said that the accumulation of secrets in storage devices posed a danger that could turn into a catastrophe, and called for immediate warning.
This is about personal correspondence, it is one of the channels of leakage of important industrial secrets through carelessness. In this regard, the military intelligence and security agencies of the United States instituted a mini-dossier of more than 25 millions of Americans who were considered potentially dangerous.
Knights Beetle and Smartphone
The National Security Agency (NSA) has created equipment that can constantly monitor telephone conversations of citizens not only of the United States, but also of countries with which the American electronic industry has business contacts or supplies products stuffed with microchips. These devices do not lose touch with the manufacturer and constantly supply information about every person who has a modern mobile phone in hand. Naturally, she goes straight to the special services. The more expensive a mobile phone (smartphone) is, the more capabilities it has, the more reliable is the connection with the manufacturer and, therefore, with the NSA and the CIA.
In 70, industrial espionage has focused on electronic and semiconductor elements, electrical engineering, special motors for racing cars, piston engines, the construction of jet planes by companies such as Boeing, McDonnell Douglas, Lockheed, transistors, plastic materials, some types of radios. Competitors also fought for the secrets of hermetic blockage, new powders, cold light, the creation of acids, the storage of food, the purification of diamonds, and the production of gold.
Today, such espionage has become an important factor in the scientific and technological progress and policies of many developed countries, such as China, Japan, the USA, Germany, India, Iran, Brazil, Argentina. For example, the growth of industrial power of the Land of the Rising Sun is associated with an increase in the number of industrial spies to the impressive figure - 10 thousands. At the same time, Japanese experts in this field actively used and, apparently, continue to read Soviet, Russian scientific and technical literature to collect information on a variety of issues. However, their industrial secrets there are reliably protected not only by the difficulty of the language, but also by the industrial secret police.
French journalist and parliamentarian Jean-Jacques Servan-Schreiber qualifies a huge increase in American investment in Western Europe as a war that the United States does not wage in dollars or oil, not tons, not even the newest machines, but through creative thought, organization and talent. He believes that this is the first big war without
weapons
. Indeed, General Motors is not a Wehrmacht, the takeover of the French electronic company "Bul" is not Munich (1938), but the Anglo-French project of the supersonic "Concord" aircraft is not a Sedan (1870). "
American firms one after another open headquarters in Western Europe for centralized management of their assets. This truly real federalism is the only one in Europe that is based on a high industrial level, and now goes much further than the experts of the "common market" thought about it. Wherever tentacles of industrial concerns and conglomerates, banking groups and syndicates stretch from Wall Street, total control reigns.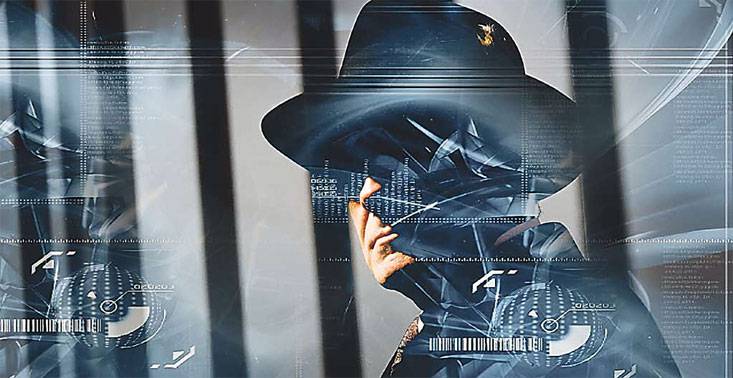 For American business, Europe's "common market" has acquired the meaning of a new Eldorado. The same can be said about international industrial spies. Keeping up with the latest technical solutions is becoming increasingly difficult, as can be seen from the time of introduction of scientific inventions into practice:
the photo took 112 years (1727 – 1839);
for phone - 56 (1820 – 1876);
for radio - 35 (1867 – 1902);
for television - 12 (1922 – 1934);
atomic bomb - 6 (1939 – 1945);
for transistors - 5 (1948 – 1953);
for integrated circuits - 3 of the year (1958 – 1961).
Today, there is an inseparable organic connection between scientific and technological achievements, discoveries, inventions and the activities of the "Knights of the Cape and Dagger", driven (like the entire business world) by the thirst for enrichment. Not surprisingly, industrial espionage has become more dangerous than military. To draw a line of demarcation between them is hardly possible. How does all this affect the functioning of the Russian defense industry?
Some people think that after 25 years after the collapse of the USSR, we no longer have any industrial secrets. In addition, given the complex social and legal situation, the problem of creating national information resources and technologies of protection against foreign interested parties turned out to be very difficult.
In the economic field, this is due to the imperfection of the protection of entrepreneurial activity from objectively occurring risks and the lack of a proper legislative base for the protection of intellectual property. In the physical - with the constant unlawful actions of criminal and other structures, weak organization of the security of objects and citizens. In informational - with an increase in risks accompanying socio-political and economic activities.
The reasons? First, unresolved, and sometimes unlawful corporate relations between groups of economic actors. Secondly, the lack of adequate legal support (cover) to comply with the law in the field of information security. Thirdly, the spontaneity of the market, the manifestation on it of open elements of industrial espionage, unfair competition.
According to official data, today in the Russian Federation only 25 – 30 percent of national information resources are state-wide, created at the expense of taxpayers and the means of governing bodies of all levels of government, from federal to local. The remaining 70 – 75 percent is in the hands of domestic and foreign owners. This indicates that the burden of protecting information, resources, systems and technologies falls on the shoulders of private traders, who are not always fair.
We must not forget that the prohibited and dirty methods, forms, methods of industrial espionage in the form of:
theft and unauthorized removal of information about know-how, individuals and legal entities, which is subsequently used to organize production of low-quality fakes and creating compromising materials;
competitors-planned contacts developing into bribery, threats or blackmail, and ultimately inducement to proactive cooperation;
carrying out secret and unauthorized copying (duplication) of confidential documents and the technologies contained in them using modern office equipment or spyware;
penetration into personal computers and systems (networks) for obtaining from them confidential information or personal data;
deliberately blocking the work of information security tools, violation of measures for restricting access to or access to information, data, documents classified as a commercial or other secret.
The book by D. Bloch and P. Fitzgerald, The Secret Operations of English Intelligence, states: "There are two methods of gathering information: open and secret. When secretly used intelligence staff and agents, as well as various technical means. After the Second World War, with the help of technical means, an increasing amount of necessary information is being obtained, now up to 80 – 90 percent ... Technical methods have a number of advantages that contribute to their wider use: relative safety compared to intelligence intelligence and undoubted reliability. "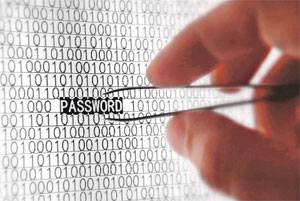 In turn, French researcher Maurice Denuser says: "Modern scientific, industrial and economic information is for the most part easily accessible. 95 percent of the data you are interested in can be obtained from special journals and scientific papers, company reports, internal publications of enterprises, brochures and projects distributed at fairs and exhibitions. The spy's goal is to get the remaining five percent of the information, which is the secret of the company, the secret of mastery. "
The favorite weapon of modern industrial spy is the latest electronic equipment. The dirty craft of eavesdropping, peeping and sniffing took science, inventions in electronics, optics, and television as maids. Western monopolies do not disdain any methods to strangle the opponent.
Moreover, industrial espionage is served not only by qualified specialists from various fields of science, technology and production, but also by personnel intelligence officers from special services. Over time, most of them willingly change dangerous craft to a more profitable role, which is far from always taken into account in Russian defense concerns.
Meanwhile, the funds spent by the United States on industrial espionage are about a billion dollars a year. In the field of corporate counterintelligence, the income of Pinkerton agencies alone increases by an order of magnitude every 10 – 15 years. Today 400 from 500 of the largest US companies are subscribers of this agency.
But is there an effective defense against industrial espionage? At once we will say that nobody guarantees one hundred percent. In the US, there is an association of former agents of the Federal Bureau of Investigation (FBI). It has about 4500 members who offer industry their services for anti-spyware. The association publishes a reference book about free detectives, and also publishes a list of those already working. In one company, "Ford" 39 are working former agents of the FBI, protecting its industrial secrets.
Unfortunately, in Russia there are still no such associations that would carry out much-needed functions, including preventive ones. As for the FSB counterintelligence agencies, they, apparently, perform mostly repressive functions and beat, as they say, "by the tails", when the information leakage has already occurred.
Through the eyes of a ladybug
Today, there is a hunt for the most progressive sources of information, for which more and more ingenious ways are being invented. If earlier it was believed that the walls have ears, today - windows, more precisely - glass. Thanks to their trembling, laser devices even make it possible to hear what is happening indoors at a great distance.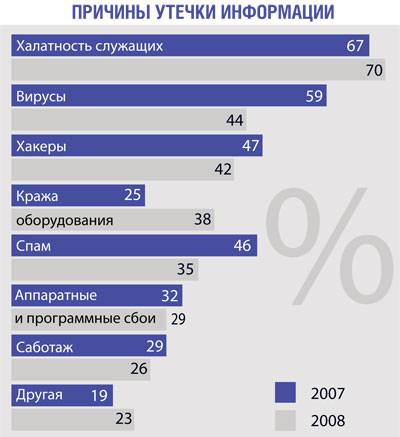 There are more exotic ways. The American magazine Space World describes a metal insect with a microphone that beeps. They can be received at a distance of 70 meters with any radio with a frequency ranging from 80 to 90 megahertz. Insect is like an ordinary ladybug.
A factory visitor, a window cleaner, a rented car chauffeur may turn out to be spies. In the United States, the catalog distributed by the Consumer Union provides detailed data on industrial espionage devices and equipment manufactured by Moeler Research, Kel Corporation and intended exclusively for the American police and counterintelligence.
Paradox: it has become difficult to distribute technical inventions that need not to be hidden, but popularized. In the US, this fact was noted by NASA. It is this agency that often offers free-of-charge industry inventions that are made in the process of exploring space and require replication in the interests of the country. The range is wide: from a new airframe to special glue or efficient welding methods. These are so-called research by-products. Any American industrialist can get all this documentation for free.
Russia is also experiencing difficulties in distributing outside of its borders certain new inventions. There was a case with samples of a unique substance for cleaning holds and removing any odor from them. A few drops of the composition on a barrel of water - that's all. Foreign observers of the demonstration of the substance did not dare to take these samples, but several bottles with it were stolen and sold at a very high price.
This was also the case with Soviet diamond processing equipment. The device of the car, the originality of which is that it has a reactive chamber of beryllium, a durable metal that does not allow X-rays to pass through and which allows to follow the stages of production, was described in a Soviet brochure sold in Paris for 60 centimes. However, the data taken from it was sold without any changes for a huge amount of an American company. Information emanating from an industrial spy inspires more confidence than the same, but it is distributed free of charge.
Today, the espionage network is growing around the firms working on the creation of supersonic passenger aircraft, which are a storehouse of the latest know-how and technology. Intelligence knights are also fighting over the secret of transistors made of plastic materials, which can be cut with ordinary scissors, bent, etc. It excites the minds of competitors radar device for passenger transport, developed in England and the United States. It is based on the Gunn effect. It avoids rail and road accidents and has a huge potential market, the amount of transactions in which, according to preliminary calculations, will be at least 500 million dollars a year.
The attention of intelligence services is primarily directed to the technical personnel of corporations, employees who are charged with summarizing activities or reproduction of drawings. Especially interesting are programmers and clerks who deal with documents. Guides, translators, advertising agents, people who, by virtue of their official duties, meet with foreigners may be useful. At the same time, recruitment methods are constantly being improved.
Say a word about the first department
What is the typology of today's industrial spy? It should be understood that among them there are sellers, salespeople who themselves offer their services. They do not wear masks. As ordinary entrepreneurs, it is easy to establish contacts, and at a meeting they are arranged so that their conversation cannot be recorded. Not only sources, but also getters of valuable information can be highly skilled engineers with a modest salary or a meager pension. They sincerely (and not without reason) believe that after the collapse of the Soviet Union, they have stolen most of the fruits of their labor, and now have the right to regain some of the lost. Therefore, a state that wishes to preserve its industrial secrets is obliged to pursue a balanced social policy, and not rely on legislative or repressive measures.
The labor of scientific research institutes, inventors, workers of the defense industrial complex, highly qualified specialists should be adequately rewarded. In Russia, unfortunately, often the opposite happens. Those who forge the defense shield of the Fatherland lead a miserable existence, and mediocrity on the football field or singing divas for plywood receive two million euros a year. As for youth, the best minds and talents are bought by foreign employers at the root, on the threshold of institutions.
A serious means of preventing industrial espionage is not only counterintelligence, but also the court. No longer the time when the private police Krupp or Ford could expose spies to torture on the spot and bury their corpses in the factory. Therefore, it is necessary to develop more accurate criteria for leakage of valuable information, to improve the legislative framework, which lags behind the challenges of our time.
There is no censorship in the media right now, which seems good. But any media employee can get a prison sentence for unintentionally posting a note containing private data. To prevent this from happening, the editorial staff must have appropriate military and state secret guard, but they are not staffed, and journalists are not. Not every enterprise has so-called first departments.
On this field, we repeat, alas, there are enough legal spaces. As well as various miners of closed industrial and defense information. Their golden age in Russia lasts for 25 years.