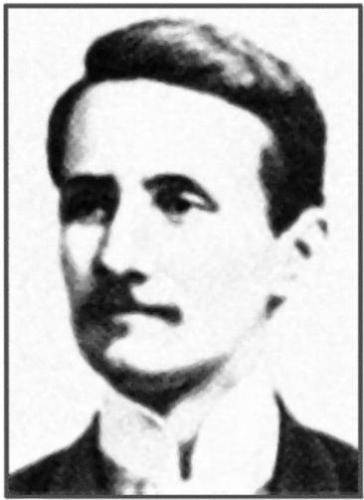 By promoting the acquaintance with the scientific works of rare beauty, we strive not only to attract once again the attention of physicists and mathematicians to the work of the most refined mind, but also are convinced that by facilitating the dissemination of new and bold ideas, we favor the progress of Science.
From the preface to the posthumous collection of works by Walter Ritz
Biographical information about the Ritz, despite his significant contribution to science, is extremely scarce. The personality of Ritz and his theory are as if surrounded by a conspiracy of silence. Even among those interested
history
science, rarely meet people familiar with the biography of Walter Ritz, and even more so with his works.
Such a stubborn unwillingness to talk about Ritz seems all the more strange because it is to him that the discovery of the most important law of atomic physics and spectroscopy belongs.
Ritz was born in 1878 in the Swiss city of Sion (German name - Sitten, Sitten), in the family of the famous landscape painter Rafael Ritz. Apparently, this, together with family traditions (Ritz had relatives and engineers) predetermined his election as an engineer and a visual, model-geometric, engineering style of his scientific works, as Poincaré put it. In 1897, the Ritz enters the Zurich Polytechnic University (Federal Polytechnic School) and falls into the same group with A. Einstein. And here lies the first mystery ...
In the numerous biographies of Einstein, which are written in dozens, not a word was said about Ritz who studied with him, although the others from among eight of his fellow band members are mentioned many times. Only in the book of K. Zelig, the phrase of G. Minkowski (professor of mathematics of the Zurich Polytechnic University), said quite differently, accidentally: "... At one time, Louis Kollros seemed to me, and, perhaps, to other colleagues, the most gifted in mathematics from all students his course, and that means a lot. For it was this sparse course of the VI-A faculty that gave prominent researchers: Albert Einstein, Walter Ritz and Marcel Grossman. "
Ritz and Einstein not only studied together, but also argued in print, and co-authored one article. And yet, Einstein's biographers about Ritz stubbornly hold back.
In the spring of 1908, Mr. Ritz moved to live and work in Göttingen, where he assumed the position of professor at the world-famous University of Göttingen, where he had previously studied.
It is in 1908 that the numerous works of the scientist, which formed the basis of his ballistic theory and magnetic model of the atom, revealing the nature of atomic spectra, are published. These fundamental works, carried out in 1908 – 1909, were the Ritz swan song, since right after this, in 1909, the scientist tragically dies at the age of 31. Ritz died in a hospital in Gottingen from hemorrhage.
Had Walter Ritz lived for at least another five years, we might have already known the nature of gravity, mastered galactic expanses, flying at superlight speeds and drawing energy from the very depths of matter. The meaning of his unfinished works was understood by Ritz himself, knowingly on the day of his death he, lying in hospital, said these words: "Take good care of me, sister, - it is so necessary that I live for a few more years for Science". But the evil rock untimely cut the thread of the life of this wonderful scientist, and 7 July 1909, he was gone ...
And the next morning, July 8 1909, the lucky star of another, then almost unknown Swiss scientist, a modest employee of the patent bureau Albert Einstein, ascended. It was on this day, when the sky itself still mourned the death of Ritz, and even the festive procession in honor of the 350 anniversary of the University of Geneva was like a funeral, Einstein's scientific achievements were officially recognized. Immediately after that, in the fall of 1909, he will leave the patent bureau and come to official science, and the theory of relativity will begin his triumphant march through the world, which has not stopped for a hundred years now.
No one can pinpoint the nature of Ritz's disease and how he got sick. Some associate his illness with an accident in the mountains of Montpellier (a similar case in the mountains of Switzerland had the same place with Einstein). Others believe that Ritz was poisoned, blaming his death on the disease. Perhaps Ritz was dying, but he was probably helped to die, as evidenced by the indictments of his friend L. Nelson. Undoubtedly, there were people to whom the Ritz and his theory that had just emerged were extremely inconvenient. He himself mentioned this more than once, noting that many call his ballistic theory monstrous, since it poses a serious threat to Maxwell's theory and the theory of relativity published in 1905. After all, everything that seemed so complicated and strange, Ritz naturally and naturally explained from classical positions. It was not for nothing that Ehrenfest wrote: "His death caused me, first of all, such a feeling, as yet, which means that everything is simple, how everything is completely solved." And surely, the simple rule "No man, no problem" worked here, because with the death of Ritz his theory, despite all its merits and immense prospects, was rejected and forgotten.
Regarding the life and death of Ritz, there is still a lot of strange, mysterious, and there is enough room for speculation, which is caused by the lack of biographical information about him. Perhaps one day some Sherlock Holmes (he often commemorated the case of poisoning in Montpellier) would solve all these riddles and uncover why Ritz died so suddenly and strangely, why he was so hastily forgotten, hiding the fact of his study and communication with Einstein. Perhaps the key to this riddle is the suicide of P. Ehrenfest, who talked with Ritz a lot and often accompanied him on trips (for example, Ehrenfest defended Ritz's theory after his death, Einstein hinted that Ehrenfest's suicide was in conflict of conscience with scientific interests, conflict old and new theories. Considering this and the fact that Ehrenfest was the closest friend and associate of Einstein and A. Joffe, who visited the Ritz just before his death, it can be assumed that the situation of "Mozart and Salieri" was repeated. This could be considered as the passage to Einstein of the professorship of Ritz during his illness and death, as well as a hint by Einstein to relatives and friends in February-April 1909 that something was about to happen, and then in the autumn of this year he would be professors ensured that really came true.
Ritz's life was a flash of a supernova, in a short moment radiating an unprecedented power, a mountain of light, only a century later fully come down to us. It was a super-bright light of knowledge, which, shining to others, burned itself. Feeling the closeness of death and knowing that he could not use the results of his labors and gain recognition, Ritz still spent the rest of his time and energy not on rest, treatment and serene enjoyment of the last days of life, but on bringing to him the great managed to know. That is why, despite his poor state of health, it was for the last 1908 – 1909's. life had a pronounced peak of Ritz's scientific activity. He saw a negative trend in the development of physics, he knew that much more could be corrected, and, fearing being late, he gave it his all, finally undermining his health and paying for his life with the publication of new luminous ideas. So Ritz almost repeated the path of Copernicus, who died immediately after the publication of his revolutionary book.
Ritz's theory remains largely incomplete: Ritz's true fighter and martyr of science died untimely in the 31 year, fighting for the idea and barely starting to publish his revolutionary works. The ideas of Ritz, this knight of science, remained unrecognized and forgotten throughout the century. However, the "scientists" who imposed on us medieval mysticism of the theory of relativity and quantum mechanics, forgot that you can kill a person, but not an idea. So, when the forces of darkness killed other similar to the Ritz, the true revolutionary fighters - Giordano Bruno and Che Guevara, - their ideas not only remained to live, but also won.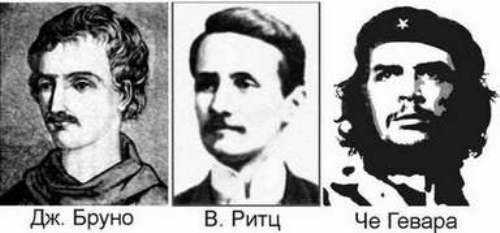 An example of this is the outstanding discovery of scientists Tamra Sohno and Viktor Kurashov _ (11 minute video) based on the theory of Walter Ritz _ (11 minute video) Geneva 21 June 2016, providing opportunities for humanity that are now even impossible to fully grasp.