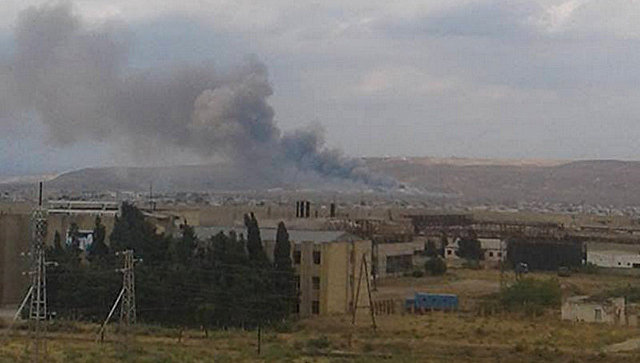 The cause of the explosion at the plant "Araz" in Shirvan steel sparks that have arisen in the mass of products intended for disposal, said RIA
News
in the Ministry of Defense Industry of Azerbaijan, reports
RIA News
.
Sparks appeared in the mass of 146 tons of products left over from the 1500 tons ordered for disposal, clarified in the department, adding that the investigation of the incident is ongoing.
Earlier it was reported that an explosion at a plant in Shirvan led to a fire, while, according to the city hospital, 21 people suffered. The dead, as reported by the Ministry of Health of Azerbaijan, no.
Eyewitnesses say that explosions are still audible in 10 kilometers, although there are no intensive ones anymore. "There is smoke at the scene. Across the territory there are parts of shells," they say.