After a failed coup d'état attempt, according to some media outlets, the Turkish authorities are making, to put it mildly, ever more unexpected statements, not without Russia's help. For example, Deputy Prime Minister of Turkey Mehmet Simshek, who today said that the meeting of the Russian and Turkish presidents will be held on August 9 in St. Petersburg, announced that the highest authorities of Turkey were not involved in the ruling on the Russian Su-24 air strike.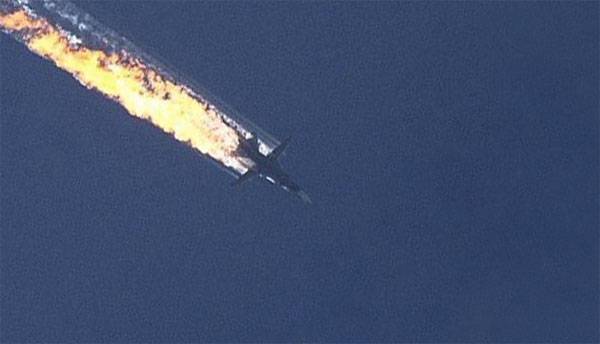 RIA News
publishes a statement by a Turkish official, according to the logic of which, Turkish pilots allegedly had the opportunity to strike a plane of a foreign state without an order from above:
The reason for the change of response rules was that Syrian planes shot down Turkish planes. According to these modified rules, the decision about whether or not to shoot down an aircraft fell to the level of the pilots, and they made the decision.
This statement was made by Shimshek after the visit of the Turkish government delegation to Russia.
From the statement of Shimshek, apparently, it should follow that Turkish pilots allegedly had previously received an order to make independent decisions about attacking aircraft that "fly into Turkish airspace from Syria." But, firstly, the Russian Defense Ministry previously argued that the Russian plane did not leave the Syrian airspace, and secondly, Ahmet Davutoglu, then the Prime Minister of Turkey, announced in front of the cameras that he gave the order to the Turkish pilots.
In general, all these statements are reminiscent of an attempt to shield the higher authorities of Turkey in the situation with the downed Su-24 of the Russian Federation Air Force and transfer the blame on the Turkish Air Force troops. No wonder they have now been accused of being directly involved in a coup attempt.