French media reports referring to the local police that in the city of Saint-Etienne-du-Rouvray (a few kilometers from Rouen) unknown persons took ministers and parishioners in a local temple and killed a priest. Reports indicate that the priest had his throat slit under Islamist cries. In total, five hostages were being held in the church, including two parishioners.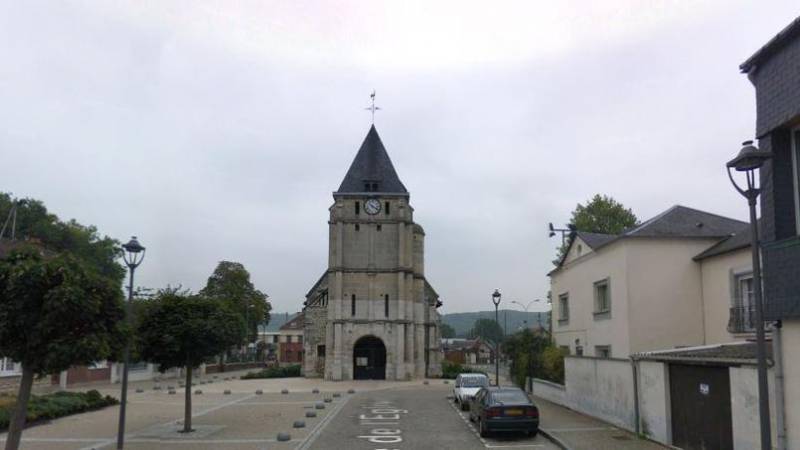 The police arrived at the scene at the moment when the priest was alive and began the assault. Militants at that time declared that they would start killing hostages, but the police did not refuse the assault. As a result, the threat of militants were implemented.
A few minutes after the priest was killed, the police eliminated the criminals. The surviving hostages, who were in the most severe shock, were released. Reports the French edition about it
Le Figaro
.
According to the latest data, the persons who took hostages in the temple were armed with knives. At the time of the seizure, one of the servants was able to run out of the church building, she was the one who reported the incident to the police.
The basic police version of Saint-Étienne-du-Rouvray is a religious crime. The term "terrorist attack" is not used by the French press.