The process of preliminary voting in the territory of the Donetsk Republic complies with European standards for democratic elections,
RIA News
statement of the observer, director of the German Center for Eurasian Studies Manuel Oxenreiter.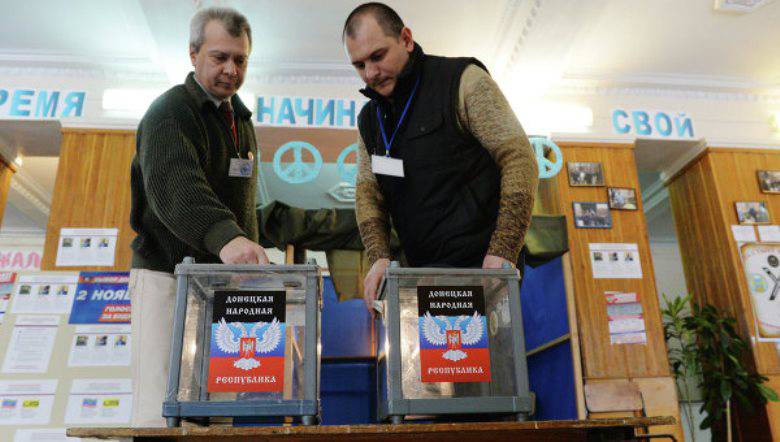 Earlier, representatives of the DPR reported that a regular group of observers from the Federal Republic of Germany and Serbia arrived in Gorlovka to monitor the primaries.
"The primaries are conducted in full compliance with the international standards for conducting democratic elections of the OSCE, and my colleagues and I observe the preparation process,"
Oksenreiter told reporters on Monday.
He also noted the non-compliance by Kiev of the Minsk agreements regarding the cease-fire.
The agency recalls that the holding of local elections in the self-proclaimed republics is one of the key stages in the settlement of the situation in the Donbas. The dates of their holding have already been postponed twice, to enable Kiev to fulfill its obligations:
"To give Donbas a special status, to prevent the prosecution and punishment of participants in the events on the territory of the DPR and LPR, and also to adopt amendments to the Constitution in a new version agreed with the self-proclaimed republics".
However, these obligations, due to the Minsk agreements, have not yet been fulfilled by the Ukrainian authorities.