Polish Minister of Defense Anthony Macherevich once again issued a verbal
historical
"masterpiece". It would seem that it could be even more "masterpiece" of his recent statement that the Volyn massacre, organized by militants of Ukrainian Nazi detachments in 1943, was provoked by the Soviet special services. However, Macherevich did not stop there.
On the eve, the head of the Polish Defense Ministry agreed to declare the Warsaw Uprising of 1944 the "biggest battle of the Second World War" (attention!).
RIA News
cites a statement by a Polish "specialist" in the field of history:
The biggest battle of the Second World War. You need to be aware of what the Warsaw Uprising was. It was the largest battle that predetermined the fate of Europe, because only because of this the front was retained, only because of this many countries could retain independence, only thanks to this, the Soviet army did not go further to the west. And so it could be, you need to be aware of this: the Soviet army could go much farther west than goif it were not for the victims of the Warsaw Uprising.
As you can see, the Warsaw uprising against the Nazi invaders, Makcherevich, does not even consider from the point of view of confronting the Nazis, but from the point of view of confronting the European liberation campaign of the Red Army. This is an amazing interpretation of Mr. Macieczewicz once again makes you wonder where the protégés of the authorities in countries such as Poland find instances like Macherevich?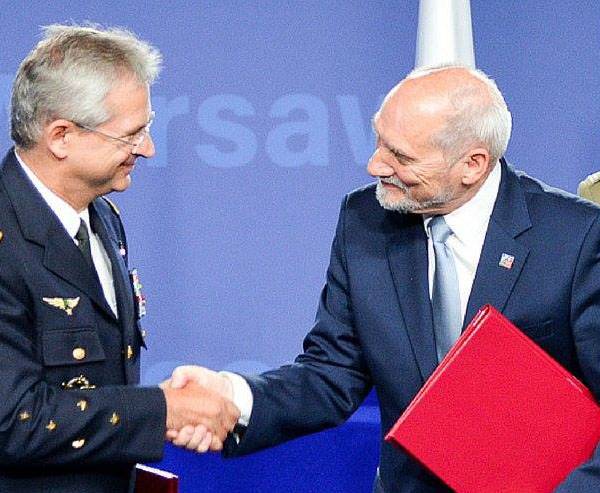 Calling "the biggest battle of the Second World War," the uprising in Warsaw, where the forces of the parties barely reached 80 thousand people, that Pan Macacherev would say, for example, about the battle for Stalingrad, where only the losses of both sides (irretrievable and sanitary) are estimated in the millions .. Or the mention of the Battle of Stalingrad for the current leaders in Poland has ceased to be politically correct?
The fact remains a fact: Macacherevich and others like him are doing everything to distort history and diminish the role of the Soviet people in the victory over fascism.