The interaction of the Russian and US military departments in Syria is limited only to a memorandum on flight safety, the head of the US Joint Chiefs of Staff Joseph Danford recalled at a joint press conference with Secretary of Defense Ashton Carter, reports
RIA News
.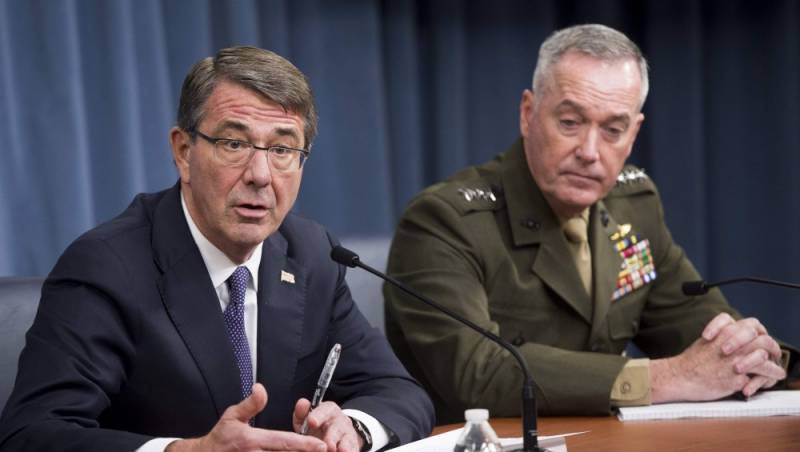 "I think you know that our interaction with the Russians is limited to contacts to ensure the safety of flights and our staff," said Dunford when asked about the interaction of the military in Syria.
He noted that Secretary Kerry is currently "discussing some other initiatives with the Russians." However, "it's difficult for me to talk about the viability of these plans without having concrete information in my hands."
In turn, Secretary of Defense Carter offered to "see what the Secretary of State will achieve in order for Russia to start doing the right things in Syria." According to the minister, "Moscow supports the Syrian regime, which contributes to the extension of the civil war."
"We expected that they would contribute to a political decision and the transfer of power, as well as an end to the war and the fight against extremists, and not with moderate opposition",
he declared.