The Western "non-holding" press continues to comment on the IOC's decision to refuse the non-admission of the Russian team to the Rio Olympics. In comments on this subject, German has especially excelled.
picture
who recently announced that he would not contribute to the Russian national team in "his own medal standings." Today, the Bildovites went even further and after the IOC decision, they called the committee president Thomas Bach the "Putin poodle".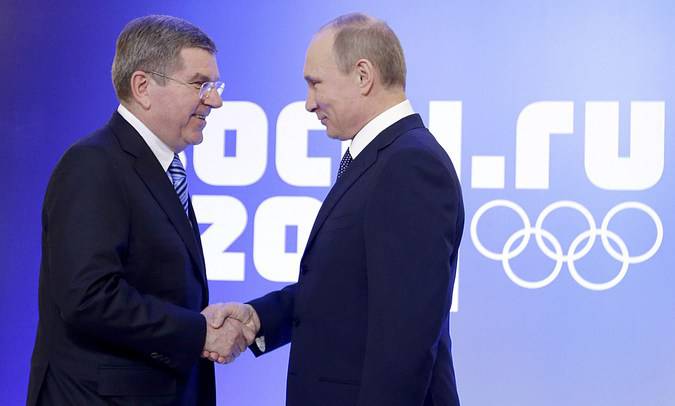 The author of the article in the German edition asks the question: "Did Bach's personal friendship with Putin cause the IOC's decision?" At the same time, the German journalist answers himself, stating that "Putin supported Bach as he assumed the presidency of the International Olympic Committee ". Apparently, a special trend has emerged in German journalism for some time: if someone supports someone in the professional field, then this is either a reason to accuse both of corrupt ties or to call one "poodle" of the other. Is it too loud and impermissible statements for such a large media, which in Germany is considered authoritative? ..
By the way, another "authoritative" (only British) edition - the Sunday issue of the Daily Mail - after its fake yesterday that the IOC allegedly removed the entire Russian team from the Olympics, is now silent. The editors of these feikomos obviously do not want to answer for their lies, which clearly put pressure on the International Olympic Committee. I wonder how long since Western freedom of speech has come down to the publication of deliberate lies, and when will the same Daily Mail take responsibility and apologize for publishing inaccurate information?