Representatives of the radical pseudo-opposition continue to be in the building of one of the police departments in Yerevan. Since last night, the building finally decided to turn off electricity and telephone. As soon as the disconnection took place, a rally of representatives of the Constituent Parliament unification began again in the center of the city, during which Alek Yenigomshyan, one of the leaders of the non-systemic Armenian opposition, declared "the police are trying to exacerbate the situation".
An interesting picture emerges: several armed militants who previously held hostages, who are blocking the work of the police station in the Erebuni district for 24 hours, refuse to lay down
weapon
and leave the territory of the object of the Ministry of Internal Affairs, and the so-called "opposition" declares an escalation of the conflict by the police ...
Other representatives of the "opposition" stated that they were "starving" in the police building. Reports the information portal about it
News.am
.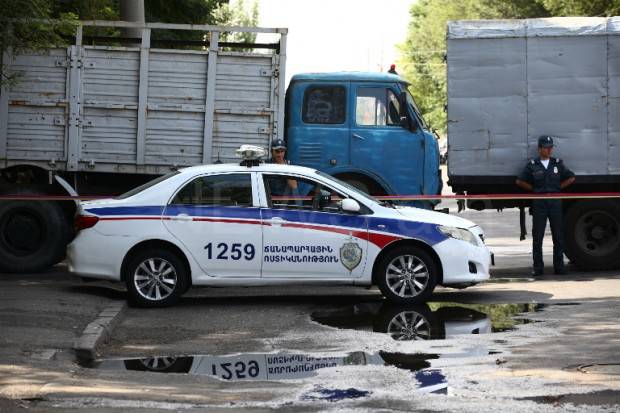 An opposition activist by the name of Albert Baghdasaryan announced at all that the full responsibility for the events in Yerevan and for the shed blood lies personally with the President of Armenia Serzh Sargsyan.
Against this background, armed individuals who seized the police building threaten to extend such actions to other areas of Armenia. From their statement:
We will begin the process of disobedience, move the armed confrontation to the civil and political plane. Numerous centers of resistance will arise in Yerevan.
If these are not frank extremist statements, then what? ..