The deputy commander of the operational command of the DPR, Eduard Basurin, during the briefing reported that the Ukrainian security forces had attempted to penetrate the rear of the republican armed units. An attempt was made in the area of ​​Donetsk airport, which is under the control of the DPR army.
Donetsk News Agency
Leads a fragment of the statement of Edward Basurin:
In the area of ​​the settlement of Experimental, the activity of the enemy DRG was noted. So, the sabotage and reconnaissance group in the amount of up to 12 people, when trying to penetrate the rear of the DPR units, was stopped by fire from small arms
weapons
, as a result of which the enemy retreated to the initial positions. Enemy losses amounted to up to 10 dead and wounded.
It is noted that the Ukrainian security forces have set another record for the number of attacks per day. The territory of the Donetsk People's Republic was shelled 610 times.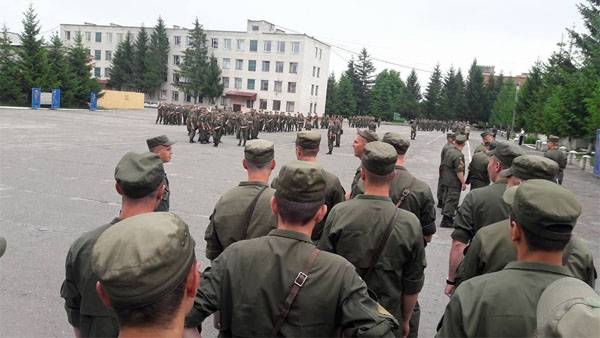 The Ukrainian security forces are also increasing their activity at the line of contact with the forces of the Luhansk People's Republic. According to the republican defense department of the Supreme Soviet of Ukraine, representatives of the people's militia of the LPR in the Kalinovo-Popasna region attacked.
Lugansk Information Center
quotes the press service of the defense department of the republic:
Units of the Supreme Court of Ukraine continue to conduct provocative actions in relation to the units of the People's Militia of the LPR, So, in the area of ​​the settlement Kalinowo - Popasnaya enemy unit from the 59 ombbr launched an attack on the front edge of the units of the People's Police of LNR in order to provoke a violation of the Minsk agreements. By the fire of the weapons permitted by the Minsk agreements, the enemy was stopped and thrown back to the previous positions, and at the same time suffered losses in the number of three killed and five wounded.