Information Service
Deutsche Welle
Reports on further cases of terrorist activity in Germany. On the night of Monday 25 July in the city of Ansbach (Bavaria) a powerful explosion thundered, as a result of which one person was killed (according to unconfirmed information, a terrorist himself) and at least 12 people were injured. The three wounded in Ansbach are in serious condition.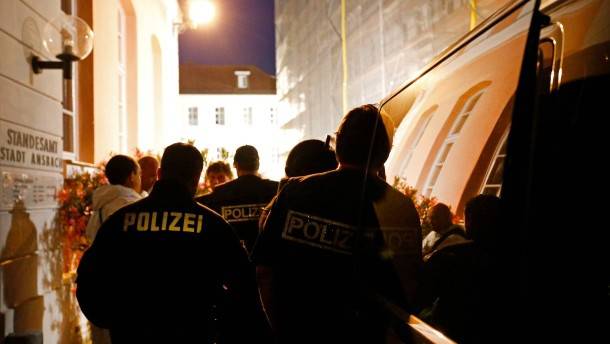 The head of the Ministry of Internal Affairs of the Federal Land of Bavaria, Joachim Herrman, during a briefing, said that a suicide bomber had carried out the explosion. Police say he arrived as a refugee from Syria.
The bombing took place during the Ansbach Discovery Music Festival. About 2,5 thousands of people gathered in the city center to listen to the music of local performers and Bavarian guests. The explosion took place in the vicinity of the entrance to the festival area. A terrorist's mobile phone was found at the scene. The police, with his help, ascertain the possible involvement of the suicide bomber in the terrorist cells of ISIL operating in Europe.
In addition to this incident, another attack from Syria in the city of Reutlingen, Baden-Württemberg (Germany), attracts attention. Local police report that a 21-year-old young man attacked a woman with a machete and caused her severe injuries. The woman passed away. In addition, the attacker attacked two men, wounding them. Both wounded were taken to a local clinic. The attacker managed to seize the law enforcement officers. Investigative actions are being carried out to establish the involvement of this Syrian to ISIL (the group is banned in the territory of the Russian Federation).