Asia is getting ready
In the Far East, the South Korean shipbuilding company Kangman is building for its
fleet
mine action vessels with hulls of reinforced fiberglass, the designs of which are based on the project of the Italian shipyard. In turn, the Tokyo shipyard Japan Maritime United Corporation (JMUC) in October 2015 launched the first mine ship with a displacement of 690 tons, made of composite materials and fiberglass reinforced. This and two other ships under construction are designed for the Japanese Navy. Other Asian fleets and Middle East fleets, in addition to upgrading existing mine ship fleets, are interested in specialized mine ships or multi-tasking platforms capable of performing missions and tasks. Goa Shipyard, an Indian shipyard, was selected by the Department of Defense to build twelve new mine action ships between 2021 and 2026. Goa Shipyard, in turn, invited several companies, including Kangnam, Intermarine, Navantia, Lockheed Martin, Thyssenkrupp and two Russian shipyards, to submit formal applications for technology transfer. Foreign suppliers of mine action tools and equipment were also invited.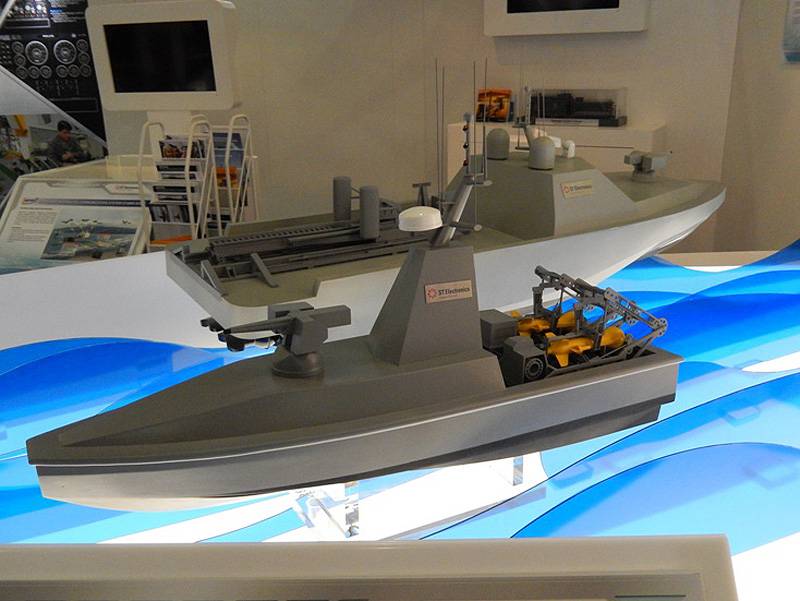 At the end of 2015, the Singapore company ST Electronics introduced a new version of ANA VENUS, on which you can install various anti-mine kits
Bilateral initiatives
In the interests of France and the United Kingdom, the Armament Cooperation Organization OCCAR (Organization Conjointe de Coopération en Matière d'Armement), which manages European defense programs on behalf of the European Union, awarded 2015 a contract worth XMN million for the implementation of countermeasure programs in late March with MMCM marine mines (Maritime Mine Counter Measures). The contract was issued to an industrial group managed by Thales and BAE Systems, and its partners in France (ECA) and the UK (ASV, Wood and Douglas and Saab UK). The goal of the French-British MMCM program is to reduce risks and demonstrate a robust "integrated" detection, classification, localization and neutralization system that would meet the overall British-French needs. The MMCM architecture offered by the Thales / BAE Systems team includes ANA based on Halcyon's advanced multitasking surface unit (it has already demonstrated its autonomous capabilities to the British Department of Defense), equipped with an autonomous obstacle detection sonar. The identification and neutralization of threats is implemented within the framework of the SaM concept MuMNS (Multi-Shot Mine Neutralisation System) company based on the launch and return of a reusable remote-controlled vehicle from the ANA selected by the customer. The MMCM program also provides for the use of a towed sonar on the basis of a new sonar SAMDIS (Synthetic Aperture and Mine Detection Imaging Sonar) station from Thales, which will descend from selected ANA and APA, which in turn are based on a long-term universal device ECA A-23,9M actions. Thales and BAE Systems supply the control system, while Wood and Douglas supply the surface communication system. The 27 phase of the MMCM program should be completed after a critical review of the project by the middle of the 1 year. The contract also provides for the construction options and the demonstration of two identical anti-mine systems for the British and French fleets to evaluate in order to switch to their production in the beginning of the next decade.
MMCM does not include the host platform. Instead, the French will develop a promising SLAMF (Systéme de Lutte Anti-Mines Futur) anti-mine action system that will update fleet anti-mine capabilities after 2020, while the British are implementing their larger mine action and hydrographic capabilities MHC (Mine Countermeasures and Hydrographic Capability) program in which the MMCM is the main component. The French Ministry of Defense plans for the MMCM project to use a new non-specialized "carrier ship", which will remain outside the danger zone, while the UK wants to use MMCM from its "Hunt" class ships and ultimately from ships developed under the MHC program. .
Integrated anti-mine systems with a set of sonars, AHA, AUA and controls are available in ship and container installation options today offered by several manufacturers, for example, Atlas Elektronik. The integrated mine action IMCMS system (Integrated MCM System) of this company is in service with the fleets of Belgium, Finland, Germany, the Netherlands and Sweden. Triton and MCM's special mine action modules from ECA include a Thales sonar kit (typically Sonar-2193, 2093 VDS and TSM-2022 Mk.III) and a three-frequency broadband sonar from Atlas Elektronik HMS-12M.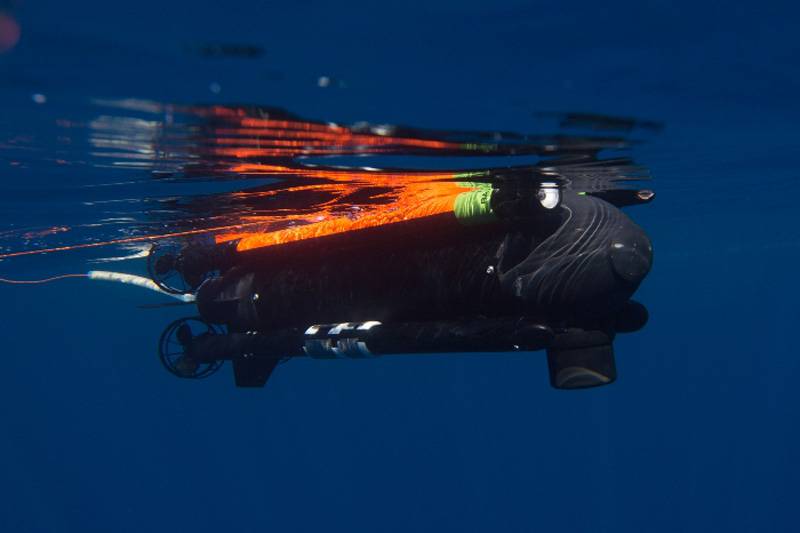 The Atlas Elektronik SeaFox neutralization system is available in combat training / inspection and one-time use (direct disposal of mines) and is in service with ten fleets
Uninhabited
In the field of ANA, in addition to Textron Systems' UISS and Atlas Elektronik's ARMICS and MMCM systems, the French company ECA offers its automatic surface Inspector Mk.II, which has already been supplied to the French fleet for combat training for counterinsurgency. L-3 Communications Calzoni, meanwhile, offers its family of U-Ranger and Mini-Ranger, which were chosen by the Italian fleet. In addition, Singapore introduced in November 2015, an 16-meter version of its ANA Venus, developed by Singapore Technologies Electronics, on which a mine action kit can be installed, including a drop-down Thales sonar and a towed synthesized aperture sonar, as well as K-Ster mines .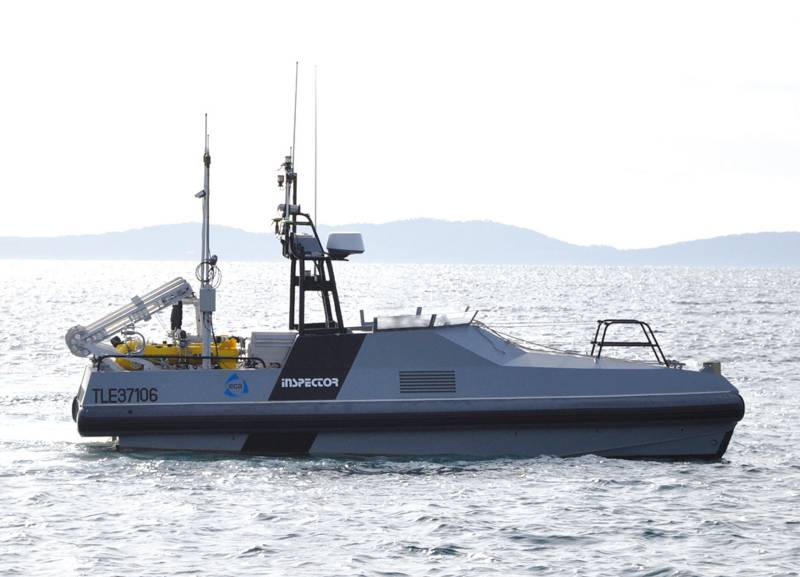 Boat Cruiser nspector Mk.II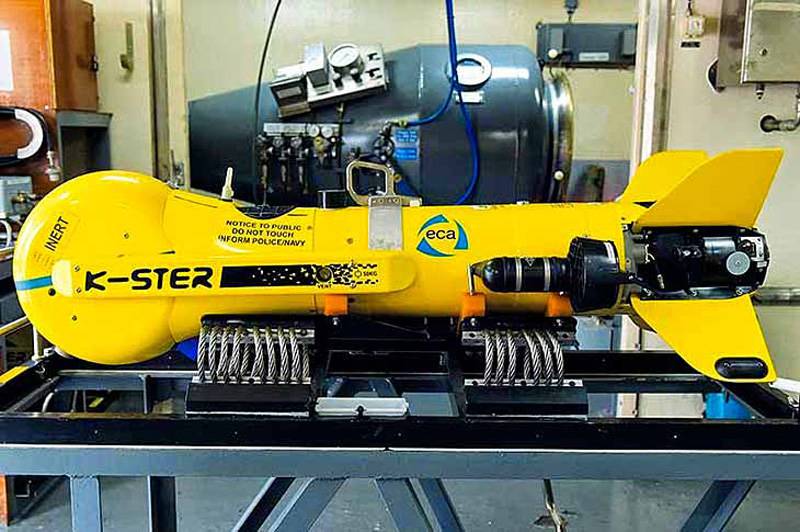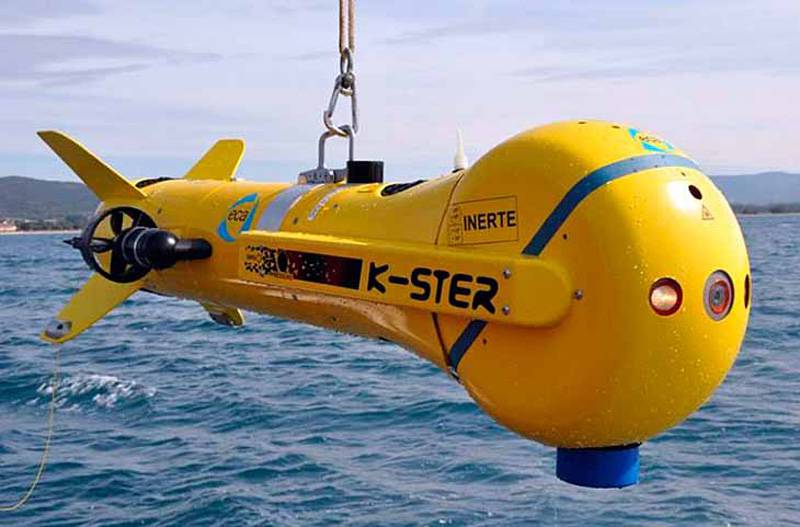 Submarine neutralization device K-Ster mines of the French company Eca Group
The Remus submersibles, including the small-sized Remus-100 and the larger Remus-600, are part of the Kongsberg catalog along with a more specialized and larger seabed mapping and HUGIN-1000 underwater search engine that can deliver high resolution sonar to depths 3000 meters. The ECA group, meanwhile, offers a full line of APA based on the devices of its Alister family, which can be equipped with various sensors. The compact portable A9-M was designed for shallow water, while the medium and large A18-M and A27-M, equipped with a synthetic aperture sonar, have a working time of up to 30 hours and working depths of up to 300 meters. Saab offers its AUV62-MR for surface and underwater platforms, in turn, Atlas Elektronik offers underwater vehicles SeaCat and SeaOtter Mk.II; the latter can work autonomously without a cable or in remote control mode.

Underwater compact device Remus-100
Detection
The Atlas Eletronik SeaFox system, designed to detect, locate, identify and neutralize mines, is available in combat training / inspection and one-time use options (direct mine clearance) and is currently in service with ten fleets. Saab offers a family of heavier and consequently more functional Double Eagle vehicles, which includes the Mk.II MDV (Mine Disposal Vehicle) mine-destruction device and the mines reconnaissance device with the Mk.II / Mk.III depth sonar PVDS (Propelled Variable Depth Sonar) . The Double Eagle family also includes the semi-autonomous version of the Double Eagle SAROV and the new Multi-Shot Mine Neutralisation System (MuMNS), a reusable mine system that has already been selected for the MMCM program (see above).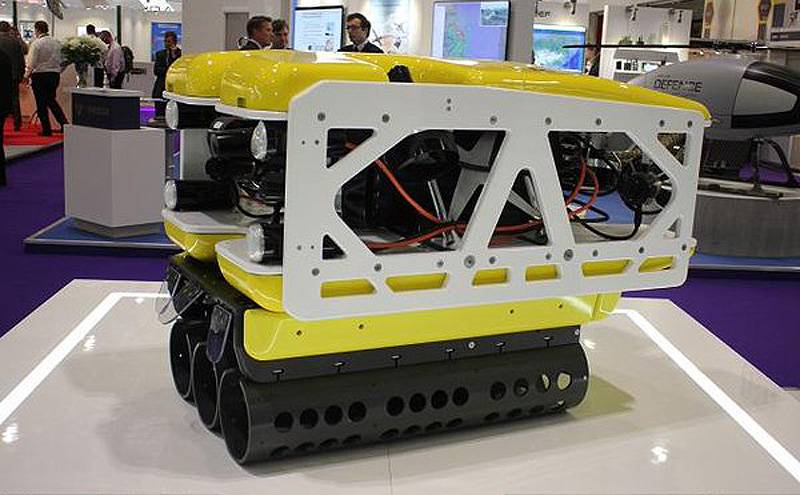 Multi-Shot Mine Neutralisation System (MuMNS) reusable mine neutralization system
Belgium, Estonia, Germany (leading the project), the Netherlands, Norway and Sweden participate in a joint research project on the development of promising marine anti-mine systems launched in October 2014. As part of this three-year project, called MCM-NG (New Generation - New Generation), countries are working to develop common requirements for next-generation ships and mine action systems that could go into service before 2030. This initiative, however, could give the green light to a larger and longer-term pan-European mine action program, since European fleets (in general and fleets around the world) continue to devote forces and means to neutralizing threats from the depths of the sea.
Materials used:
www.ecagroup.com
www.lockheedmartin.com
www.textronsystems.com
www.generaldynamics.com
www.baesystems.com
www.saabgroup.com
www.remontowa.com.pl
www.snsz.ru
www.goashipyard.co.in
www.occar.int
www.km.kongsberg.com
www.atlas-elektronik.com
www.wikipedia.org
en.wikipedia.org