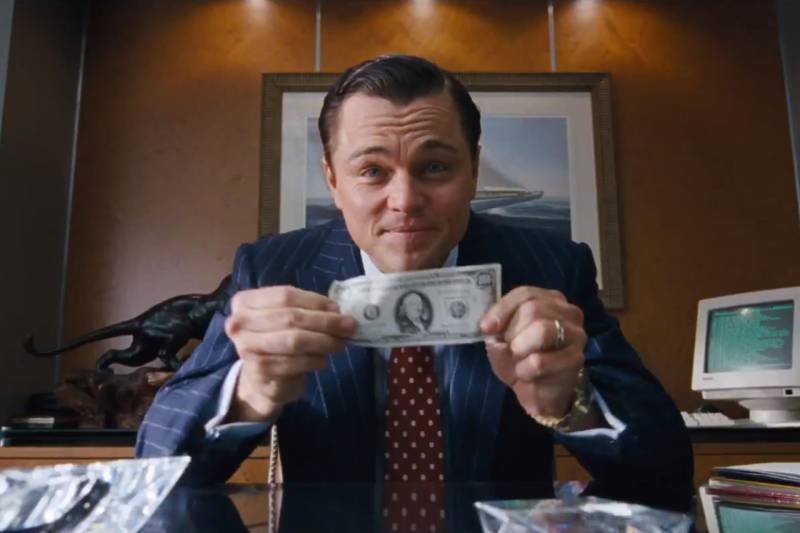 I wanted to look at our Ukrainian and Belarusian friends from another (unexpected), namely the American point of view. I agree, "unexpected", and yet. They are very, very, very dreaming about the "turn to the West"? So, why not. To try, so to speak, to cast a glance at these peoples and states from the American position, the benefit of the foundations of American culture is not a secret to anyone.
The essence of American culture and psychology is possible,
for example
, express in a short, tough and well-known phrase to all of us: "If you are so clever, then why are you so poor?" This slogan is very popular in the USA and is found even in poor eateries with a small American flag. Indeed, if you are so smart, then why?
The thing is: I met an infinite number of infinitely intelligent discourses from both Belarusians and Ukrainians. About how the galaxy and the world economy, how to live and how to live is not necessary. All this is cool, guys, just great. Only one key remains,
American
question. If you're so smart ... then why? Ukraine and Belarus are very, very poor countries. This is a fact, a medical fact. You can not argue. And their economy is weak and backward. And the folk almost laid out "teeth on the shelf."
So, from the point of view of the "scoop" - this is trouble, from the point of view of the American - this
a shame
. Such things, gentlemen, no matter how "smart" you are, it matters how much money you have. "How much does it cost?" - this is also very
American
question. Being poor is shameful. Poor means loser, loser. A creature worthy of contempt and blame. The social and legal status of a person in the United States directly depends on the amount of money in his bank account. it
not
Soviet propaganda is the essence of free America.
American Protestant God loves successful. If you are successful in business, then this means that God loves you. America is a truly great country, for money there you can buy literally everything, even the love of God (and
each
The one hundred dollar bill you earned is a small step into the heavenly forest). All this is beautiful and even sublime, only why
you
such beggars? How can you, with your empty pockets, claim a pragmatic Protestant paradise based on a strong financial position?
No matter who your parents are (in theory), no matter what your skin color (in theory), it is important how much money you have (this is practice). That's what's important in
their
culture. How much money do you guys have? That's just
this
question and matters. In the US, the degree of respect for a person depends on his financial well-being, Americans defy it and never made a secret of it.
What the hell are "democratic values"? Saudi princes are theirs in the USA, even after 11 September. Cause? You will see the reason by looking at the amount of their bank accounts (
you
not show, of course). This is the "Big Money International" comrades. But
you
where is it? Until the second Maidan, Ukrainian businessmen and politicians have repeatedly stated that billions of dollars from Russia is a simple loot ... And they share the values ​​exclusively of the West. So, gentlemen, you do not understand a damn thing. Simple loot - this is
main and main
american value The essence of the American dream is to make a lot of money. Freedom? And this is so that no one bothers to make a lot of money, by the way, where can I see the "difficult loot"?
No matter what you earn, it is important
how
. This is the first, last and main American value. So who are you after with your empty pockets? You
not
meet the standards of the "American Dream". You are losers. From the American point of view. But they are not friendly with losers, they do not invite losers, they try to stay away from losers. With whom, for example, does Mr. Kerry meet more often: with Putin or with Poroshenko? And why? And because Putin is associated by the world community with money and power. And Mr. Poroshenko with a mess, poverty and civil war. And decent people try not to appear in his society. In order not to compromise yourself. Did not notice? In vain. What do successful people do in their free time? Sports. What do losers do at the same time? That's it, Peter. That's what it is ... You do not match the image of a "successful American."
No, officially everybody scolds bad Putin and supports a good Ukraine, but you should look at official meetings, and you will be amazed ... They just "are friends" with those who benefit. And this is not Poroshenko and not Lukashenko, and not even Grybauskaite. It's a shame of course, but such is life. Alas and ah. Putin is one of the most influential people in the world, so they are trying to get a shot. And with Poroshenko no one in Europe wants to meet. For the same reasons.
Although it seems to be "democratic values." But. I know what you say: it's not you who is to blame, but the wrong one.
история
, corrupt rulers, hard "hand of Moscow" and so on and so forth ... You are just a "victim of circumstances", aren't you? So, here we have the second "unexpected": from the American point of view, each person is responsible for himself, there are no "external circumstances".
Everyone for himself and everyone solves their own and only their own problems. And if you have a lot of unsolved problems and little money, then only you are to blame.
None
excuses are not accepted here (you can buy them in bulk and with a big discount!), stop whining and go to work. The problems of Belarus are to blame
only and exclusively
Belarusians. Ukraine's problems are to blame
only and exclusively
Ukrainians. Just an American view of things: no more, no less. No Orthodoxy or Bolshevism, everything is hard and concrete, as in Chicago. Something is wrong? Are you unhappy about something?
You, probably, waited that they would give you "to cry on the waistcoat" and give you a few pennies for pocket expenses? Seriously? But
it
just there is a "scoop" and Orthodoxy in one bottle. You need
urgently
forget about it: never complain about anything and do not beg for anything from anyone, otherwise you will be despised. In the Free World it is not customary to help the weak, it is customary to trample them into the mud. And deeper. This is called competition if you didn't know. That is, in the Free World, in order to be respected, it is not enough to make a lot of money, you need to drown someone, someone who is weak ...
Therefore, in no case can you demonstrate your weakness and your problems. You will not be spared and you will not be helped. In American culture, this is not accepted. Why do you think everyone there is literally smiling widely? From the kindness of soul and good mood? No matter how wrong! In order not to suspect you a loser and not trampled! That's all and screaming in the mouth (mowed under the winners) ... So stop crying for poverty and start smiling and telling how everything is great.
And yes, that many Ukrainians are unhappy with the Crimean situation / situation in the Donbas and express bewilderment in this regard. Guys, now I will explain everything from a purely American point of view, and you will understand that you were completely wrong. And this
not
joke and
not
draw Absolutely serious. Just remember: is the figure in 150 of the billions of dollars that Russia has plunged into Ukraine? No, do you remember? And, you want to say that you should not remember about this money? Are you seriously?
In vain you are so, oh, in vain ... Try to "put down" the Americans on the 150 "Lard", and then say that it was. Soon you will have a "romantic meeting" with a mop handle. No, gentlemen, we just do not disperse. Alas, such money is not so easy to part with. So Putin's actions are
investment protection
. Neither more nor less. Orthodoxy ... Kiev domes ... Do not carry a blizzard, by God shame. You took the money, and just so we will not part. Pure business, no Bolshevism.
Someone shouts that Putin is pulling Ukraine and Belarus into a scoop. Gentlemen - it's funny, you're all mixed up! Putin pulls you into a "bright capitalist tomorrow", where the "smart loan" you have taken out of you will then be taken out even with internal organs ... After all, you really wanted this ?! So enjoy! What's wrong? The same America that you have dreamed of for so long has come to visit you!
I even know what you will say in response: it was all before and it was all wrong, but
now
.
Now
we will live in a new way (Life in a new way! Vote for the block of Petro Poroshenko.) And again you are wrong, and not right again from a purely American point of view: time is money, time with money in your pocket is money in a square, time with money in your pocket and no debt - money in a cube. Ukraine and Belarus became independent a quarter of a century ago without debt and with a very good economy ... And what did you spend this quarter of a century on?
Judging by your "credit history" you already
never nothing
will not be. You didn't show yourself properly: they killed the economy, scored debts and, most importantly, inefficiently squandered the most important resource - time. Who will believe in you after that? Anyone, but not adequate American investors.
No propaganda, no "scoop" that you hate so much, a clean analysis of your "financial activity". And you sincerely believe that after all this, someone will come to you and give you lots and lots of money? No interest, no receipt and no refund? Maybe pink ponies with such funny, glamorous bangs?