Baltic Command
fleet
began the formation of the parade system of ships in the Kaliningrad Sea Canal to celebrate Navy Day, reports
press office
Western District.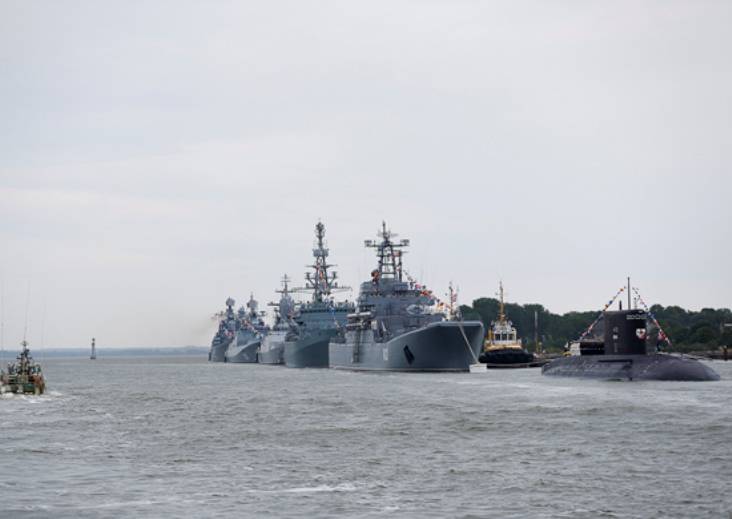 "In total, the 7 combat ships of the Baltic Fleet - the insistent destroyer" Persistent ", the corvette" Steregushchy ", the small anti-submarine ship" Aleksin ", the base minesweeper" Leonid Sobolev ", the Kuznetsk missile boat, the border patrol ship ship "Minsk", as well as the submarine "Veliky Novgorod" ",
says release.
It is noted that "for setting ships on the" barrels "- specially installed in the channel for the Day of the Navy road equipment - the newest tugs of the 90600 project are used."
This year, the professional holiday of military sailors will go July 31.
"During the naval parade and military sports event, residents and guests of Baltiysk will be shown more than a dozen different combat training exercises, such as the passage of a detachment of rocket ships, an anti-submarine attack by a submarine of a conditional enemy, an artillery battle against a conditional enemy's ship, an anti-mine attack boats, amphibious assault, "- said in a statement.
On board the ships, open to the public, everyone will be able to climb.
The final rehearsal of the parade and the military-sports festival will be held on July 27.