On Saturday evening, IG militants shot down a SAR Air Force fighter in the province of Hama, reports
TASS
Post TV Al Jazeera.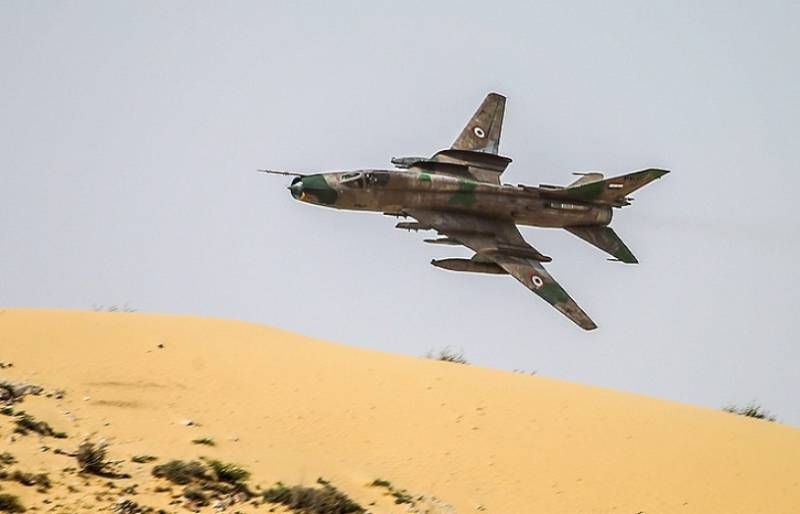 Archive photo
"The plane fell to the east of the provincial center of Hama (220 km from Damascus) near the city of Salmiya," - said in a statement.
According to the channel, "the plane was shot down by ground-based anti-aircraft weapons." No other details are reported.
According to the agency, in Salmiya is the defensive line of Syrian government forces. Terrorists repeatedly attempted to get closer to the city, but all their attacks were repelled.
As reported by the Syrian Air Force Command on Wednesday, "as a result of several air strikes against concentrations of IS militants on the outskirts of Salmiya, more than 100 terrorists were eliminated, arsenals with
weapons
and ammunition, as well as 13 off-road vehicles with machine guns mounted on them. "